Pastor Uguru of NSPDD Biography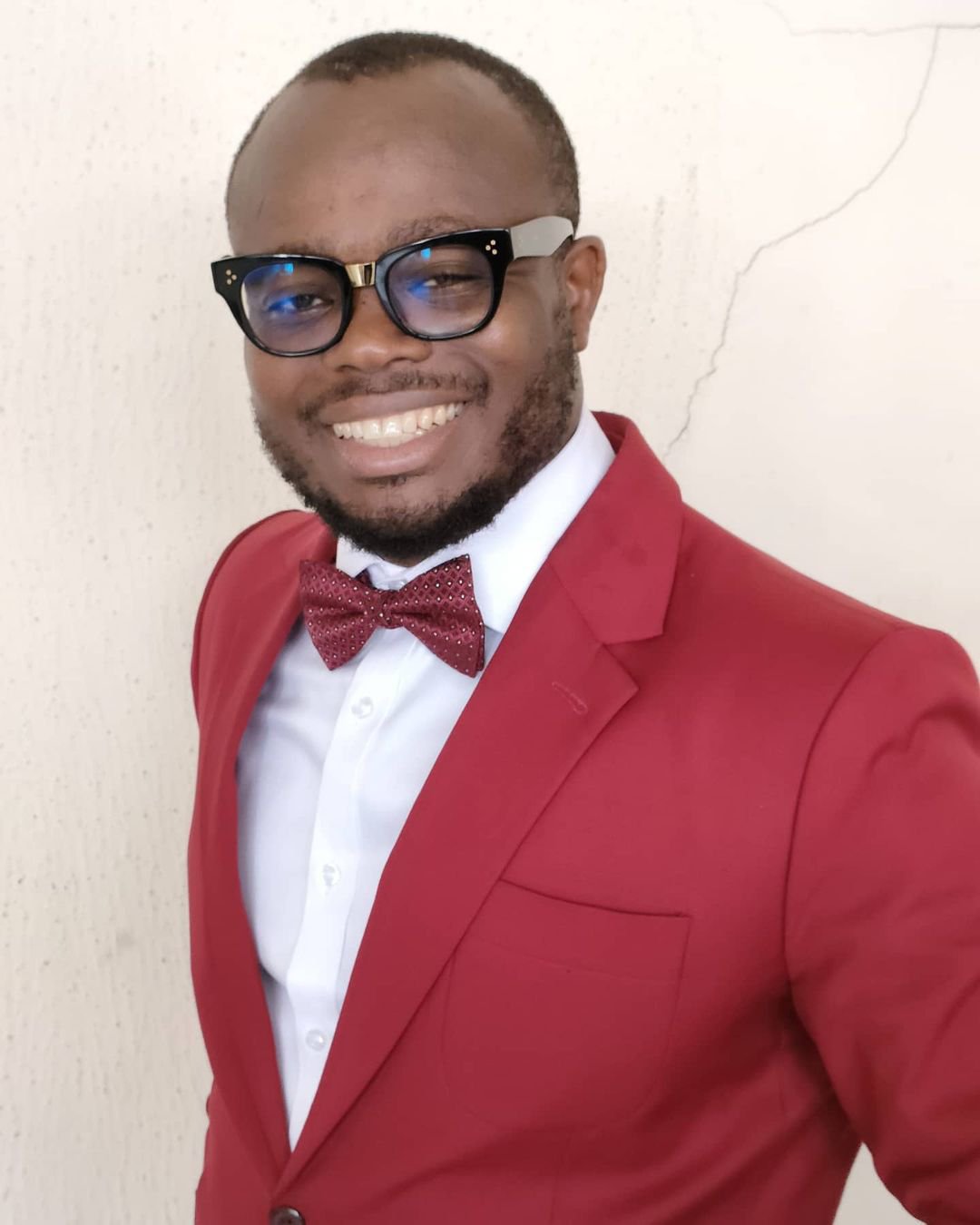 Biography of Pastor Uguru Eme Uguru
Pastor Uguru Eme Uguru is a Senior at Streams of Joy International. He is mostly featured in the NSPDD program conveyed by Pastor Jerry Eze.
---
Pastor Uguru Eme Uguru Profile Summary
Full Name:Pastor Uguru Eme Uguru
Age: Unknown
Spouse: Ezinne Eme Uguru
Occupation: Pastor
---
Educational Background
In 1996, Pastor Uguru Eme Uguru completed his high school at Government College Umuahia, Abia State. He also  graduated from Abia  State University, Uturu in 2002
Personal Life
Pastor Uguru is married to Ezinne Eme Uguru.
Career 
In 2010, he started his career as the Magistrate at the Judiciary of Abia state.  He's also a  Pastor at The streams of Joy int.
Pastor Uguru Eme Uguru Age
Unknown
Pastor Uguru Eme Uguru Instagram Handle 
You can follow Pastor Uguru Eme Uguru on Instagram using this  link https://instagram.com/u.g.u.r.u?utm_medium=copy_link
ALSO, READ The Top 10 Richest Actors  In Kannywood Industry 2021 (Photos)
Pastor Jerry Eze Biography, Age, Church, and Net worth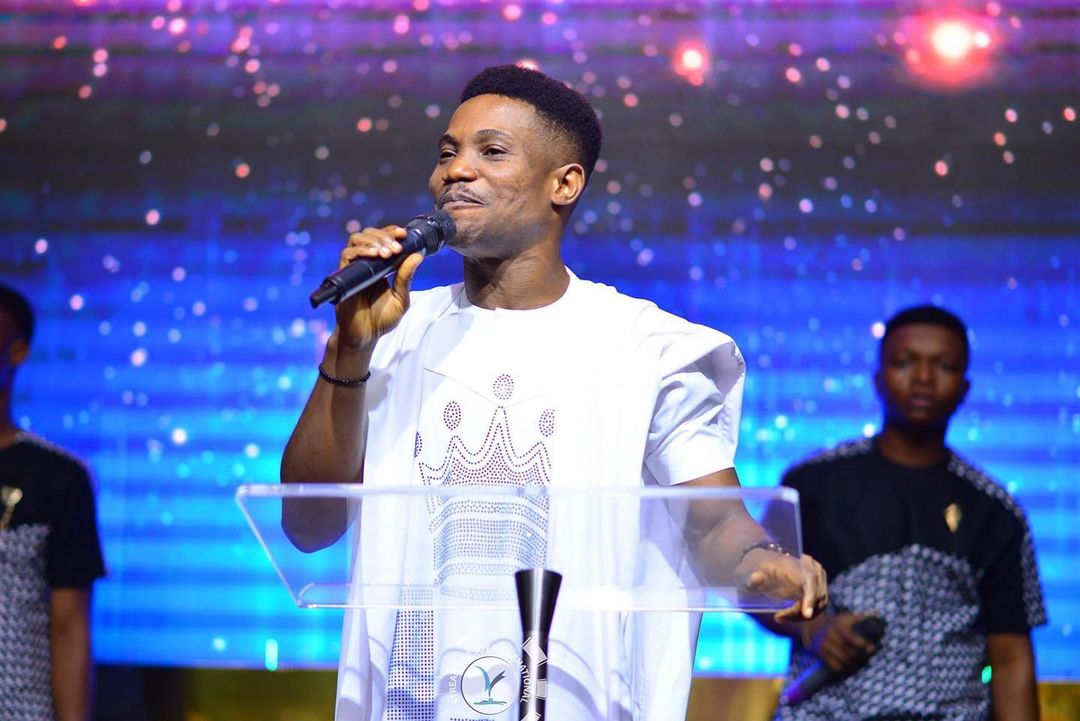 Pastor Jerry Eze's biography 
Pastor Jerry Eze was born on the 22nd of August 1982, in Nigeria. Jerry Eze was born and brought up in Aba State.  Jerry Uchechukwu Eze is the dynamic Founder and President of the fast-growing Streams of Joy International which was founded in 2011. He is a seasoned Pastor and leader, a consummate conference speaker, and a leadership coach.
In Abia State, streams of Joy have become the most popular church in that state, with Over 5000 worshippers. The church headquarters is located at Km 4 Ikot Ekpene Road, Umuahia, Abia State.
Pastor Jerry grew up in a poor family with a single mother.  Pastor Jerry is known to be a prayer warrior and Teacher of the world.
Profile Summary of Pastor Jerry Eze
Birth Name: Jerry Eze
Date of Birth: 22 August 1982
Wife: Pastor Eno Jerry
Children: 2 – Samara and Jerry
Profession: The Senior Pastor of Streams of Joy Int'
Height: 172cm
Website: https://jerryeze.com/about-jerry-eze/ 
Pastor Jerry Eze Educational Background
He had his O'level result from Ibeku High School in the City of Umuahia. He then went on to Abia State University, where he obtained a bachelor's degree in history and international relations. Jerry also holds a master's degree in human resource management.
Pastor Jerry Eze wife and Children
Pastor Jerry got married to Pastor Eno Jerry in 2007 who has been a huge supporter of his ministry. They are blessed with a daughter Samara and a Son Jerry.
Ministry Pastor Jerry Eze
Pastor Jerry Uchechuwkwu Eze was the pastor of the university chapel, All Saints Chapel, during his time there. He was popularly known as PJ. He got a job in a broadcasting company after he graduated.
Before joining the United Nations and the World Bank Project, Pastor Jerry worked for a broadcasting company. In an interview, he explained that he resigned from his white-collar job in 2009 after receiving guidance from God. In the same year, he became a pastor and dedicated his life to spreading the gospel.
In 2011, Pastor Jerry founded Streams of Joy International.
Pastor Jerry Eze Social Media Handle
Pastor Jerry Eze Instagram – click here https://www.instagram.com/realjerryeze/
Pastor Jerry Eze Facebook – click here https://www.facebook.com/jerryuchechukwu.ezeii
Pastor Jerry Eze Youtube Channel – click here https://www.facebook.com/jerryuchechukwu.ezeii
Pastor Jerry Eze Twitter Handle – click here https://twitter.com/realjerryeze
Author
Pastor Jerry began the Rivers of Joy Devotional in 2011 by the explicit instruction of the Holy Spirit, and it has since spread to over 5 continents, with testimonies of its impact on lives far too numerous to mention. He is also the author of a number of other books
Pastor Jerry Eze Family Background
There is no information about Pastor Jerry Eze's parents available. By profession, he is a pastor, and his work has taken him to higher levels all over the world.
Pastor Jerry Eze Net Worth
Pastor Jerry Uchechukwu's earnings aren't disclosed, but he is the pastor of a rapidly growing church. The amount of money he is worth is unknown. He leads a simple life and doesn't share much information on his social media pages. His net worth, however, is estimated to be around $100,000, based on speculation.
F.A.Q about Pastor Jerry Eze
1. Who is Pastor Jerry Eze's wife?
2. When did Pastor Jerry Eze Got Married?
He got married to Pastor Eno Jerry in 2007
3. Who is the owner of streams of joy?
JERRY UCHECHUKWU EZE is the dynamic Founder and President of the fast-growing Streams of Joy International.
4. How Old is Pastor Jerry
As of 2021, Pastor Jerry is 39years old.
5. What is NSPPD?
NSPPD is New Season prophetic prayers and declaration. It started in 2020 during the nationwide lockdown. The convener of NSPPD is pastor Jerry Uchechukwu Eze. Co-conveners are Pastor Eno Jerry(his wife) and Pastor Uguru Eme Uguru. NSPPD holds every morning on weekdays. 7 am-8 am every morning. It's where we witness the undiluted power of God and we see God's hand do the unimaginable.
6. Who is Pastor Jerry Eze's spiritual father?
The Spiritual Father Of Pastor Jerry Eze Is Apostle Joshua Selman.  Apostle Joshua Selman is a Nigerian Gospel minister, Chemical Engineer, instrumentalist, worshipper, conference speaker, and televangelist. He is the founder and Senior Pastor of the Eternity Network International.
ALSO, READ Femi Otedola Net Worth, biography and Occupation
Evangelist Kingsley Nwaorgu Biography, Messages, Net Worth, Songs, Wife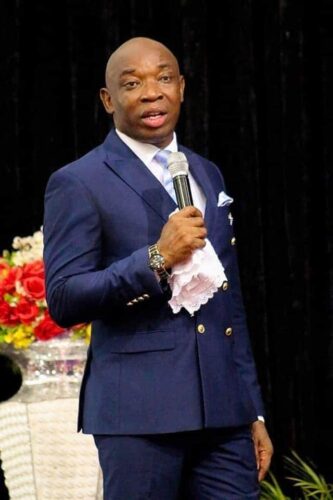 Evangelist Kingsley Nwaorgu popularly known as the Singing preacher. He was born on July 26th, 1974 ).
He is the Founder and the Senior Pastor of Renewal Evangelical Ministry (A.K.A, City of Wonders) located at Km 12, Ikhueniro Quarters, Old Benin Agbor Rd, Benin City.
Evangelist Kingsley Nwaorgu is a lover of Worship Just Like Apostle Joshua Selman and many Others. His messages have transformed so many souls out there.
Evangelist Kingsley Nwaorgu Age
Evangelist Kinglsye Nwaorgu is 48years as Old 2021.
Evangelist Kingsley Nwaorgu Remite Tv
He is the Owner of Remite TV Station located at 21 Boundary Lane, Ewah road by upper mission road Benin City, Edo State, Nigeria. So, if you want to get connected to any of their Live Services or Past sermons, You can visit there using this Link on youtube https://www.youtube.com/c/REMITEPLUSTV/
Evangelist Kingsley Nwaorgu Mp3 Download
To download His songs and Messages, also visit this link and for the procedures that we're going to give you. https://www.youtube.com/c/REMITEPLUSTV/   .
After copying the link, remove https://www. and replace it with ssyoutube…. and download as you like. or you download vidmate app on your android to download seamlessly without any further editing.
Evangelist Kingsley Nwaorgu Net Worth
Rev Kingsley is actually a new trending preacher. For now, we don't have any information about his net Worth
Evangelist Kingsley Nwaorgu Phone Number
for his phone number or best ways to reach him, you'd have to visit his Facebook page  (@RemiteliveTV). there is a WhatsApp messager icon to click on to chat.
WE'LL KEEP YOU POSTED ON MORE UPDATES ABOUT HIM WHEN WE GET MORE INFO, THANK YOU.. YOU CAN LEAVE A COMMENT HERE
ALSO, READ Pastor Jerry Eze Biography, Age, Church, and Net worth
Pastor Eno Jerry Eze Biography, birthday [Pastor JERRY EZE'S WIFE]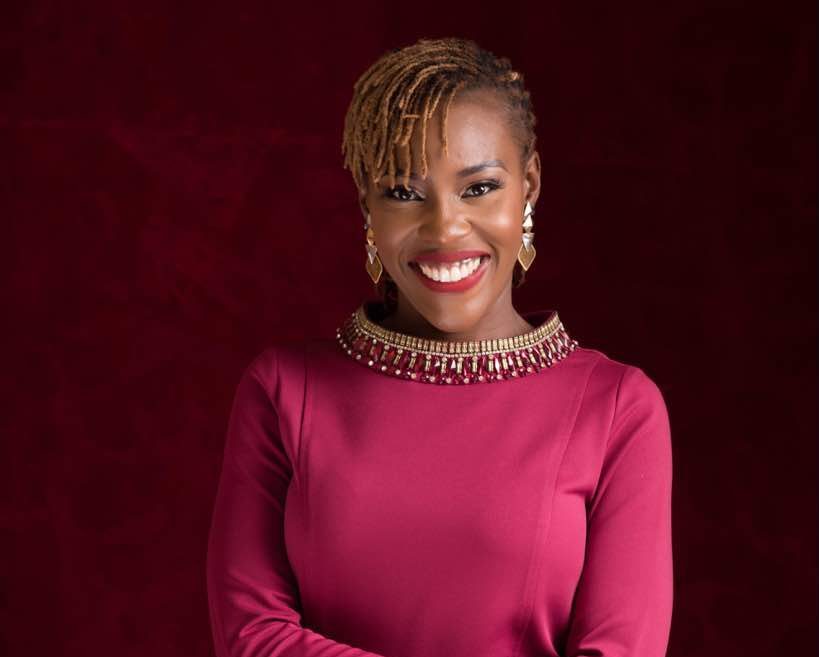 Biography Of Pastor Eno Jerry
Pastor Eno Jerry is the Wife of the Founder of Streams of Joy international, Pastor Jerry Eze. She's Currently the Resident Pastor of the Refreshing Point, an expression of Streams of Joy International Church, women in Ministry Conference, and The Founder of Women on Fire Network.
The Network, an organization dedicated to empowering and raising pastor's wives, women in ministry, and women on fire for God, with thousands of members from all over the world, along with the  United States, United Kingdom, United Arab Emirates, South Africa, and Canada.
---
Pastor Eno Jerry Profile
Full Name: Eno Jerry
State of Origin: Cross River State, Nigeria
Also Called: Lady E
Ethnicity: Efik
Spouses: Pastor Jerry Eze
Website: https://enojerry.com/ 
---
Education
Pastor Eno Jerry, popularly known as Lady E by her congregation, earned an MBA in Entrepreneurial Management from the Entrepreneurship Institute Australia in 2008.
She went on to study for a master's degree in International Human Resource Management at the University of Greenwich in London.
She consults for corporations and churches, and she is a resource and conference speaker on major platforms in Nigeria and around the world, speaking to women, youths, and about relationships.
Career
From 2005-2006, Pastor Eno Jerry worked as a Sales Representative at Stanbic IBTC Pension Managers.
She was also an Editorial Officer at National Root Crop Research Institute from 2006-2007.
Eno Jerry was a Facility Supervisor at South Greenwich Care Limited (2007-2008). Administrator at Moorsfield.
She is also a member of the Charted Institute of Personnel Management of Nigeria (ACIPM) and currently works as a lecturer in the Human Resource Management department at the Michael Okpara University of Agriculture in Umudike Umuahia, Abia State, Nigerian.
Personal Life
She's Happily married to Pastor Jerry Eze and they are blessed with a son and a daughter.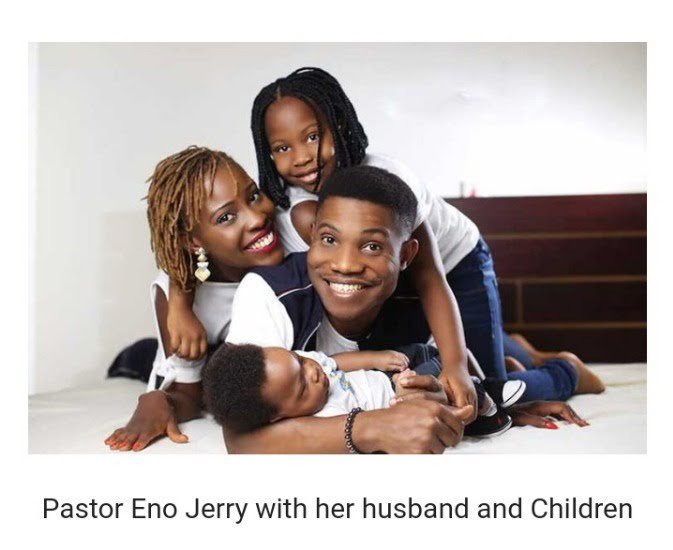 Pastor Eno Jerry Eze Net Worth
Her networth has not been estimated Yet.
Author
She is the author of the best-selling books , 'My True Life Story' , 'I Almost Ruined My Marriage and 'The Proverbs 31 Woman in Contemporary Times,' with over one million copies sold both physically and virtually on her website www.enojerry.com. Her teachings on how to build godly marriages and relationships have been viewed over 400,000 times on YouTube, with testimonies of marriage and individual transformation.
Frequently Asked Questions about Pastor Eno Jerry Eze
1.How old is pastor eno jerry eze wife?
she's in her 30's
ALSO, READ Theophilus Sunday Biography, Age, Songs, and Youtube