Naziru M Ahmad Net Worth, Family, Bio, Songs, Phone Number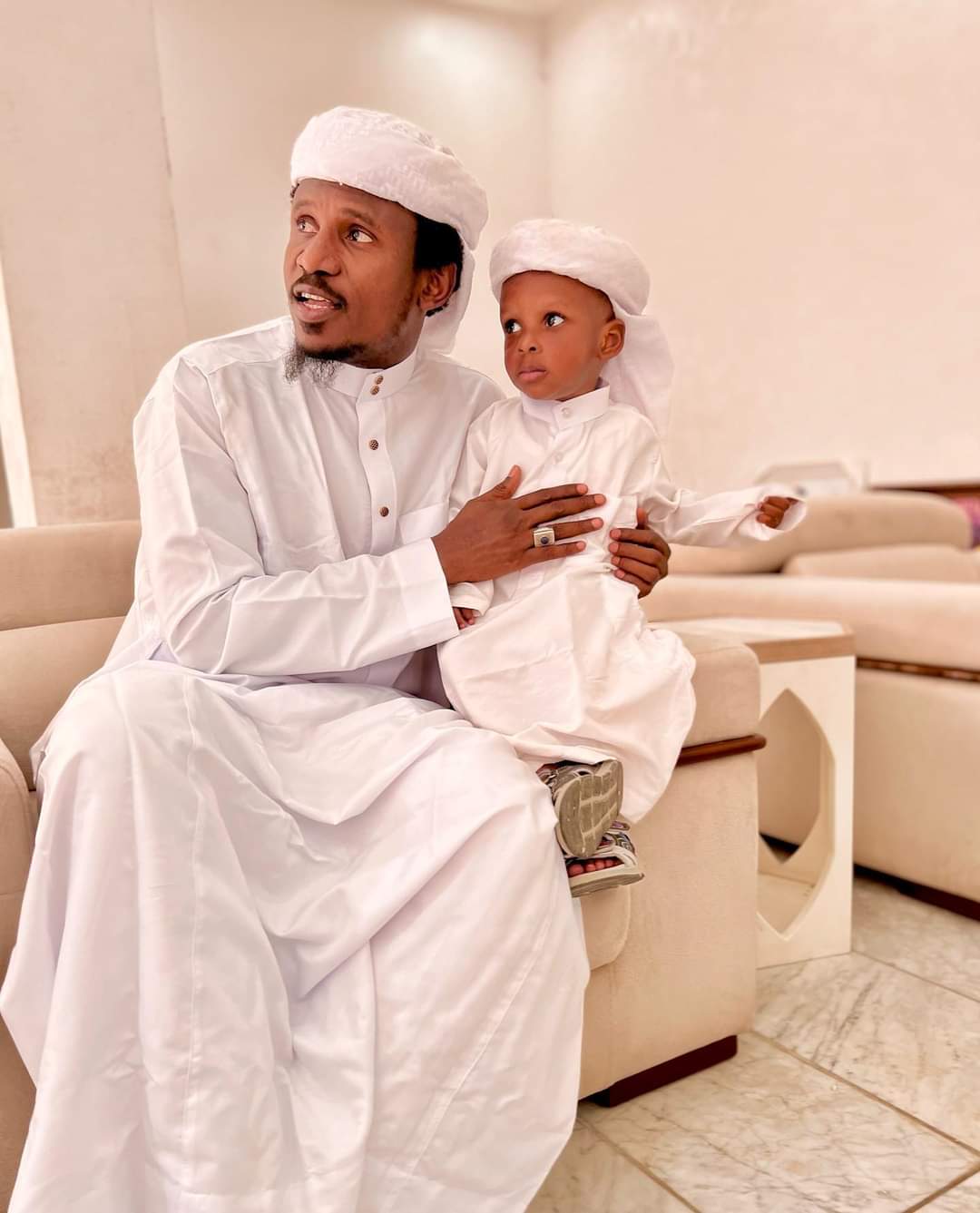 Naziru Sarkin Waka Biography
Naziru M Ahmad famously known as Sarkin Waka was Born on the 17th of April 1985. He is a Songwriter, Singer and Actor.
The Star Hails from Kano State, Nigeria.
Naziru Sarkin is a Born Muslim. His Dad is Alhaji Muhammad is a Business Magnate.
Naziru was Crowned in December 2018 as Sarkin Wakan Sarkin Kano (Chief Singer of the Emir of Kano).
---
Naziru Sarkin Waka Profile Summary
Real Name: Naziru Muhammad Ahmad
Nickname: Saekin Waka
Date of Birth: September 4, 1986
Origin: Kano State
Nationality: Nigeria
Language: Hausa
Occupation: Musician, Songwriter, Actor
Net Worth: 150 Million Naira
Religion: Muslim
Marital Status: Married.
---
Career
In 2000, Naziru Started His Music Voyage. He did everything he could just to make ends meet in his Musical journey.
He went as far as touring round music studios in Kano just to make something out of his passion.
In 2007 his  Hausa Track Titled "Kuliyan Zazzau" became so popular that it Circulated in every nook and cranny of the State.
Naziru was crowned in December 2018 as Sarkin Wakan Sarkin Kano (Chief Singer of the Emir of Kano) for his song "Sabon Sarki"
Naziru Sarkin Waka Marriage/Children
Naziru is married to two wives and he's Blessed with four Children.
Naziru Sarkin Waka Social Media Presence
Below are the Various Links that'll redirect you to his social media handle.
Naziru Sarkin Waka Age
Naziru is 36years Old as of 2022
Naziru Sarkin Waka Phone Number
Currently we don't have his Number but you can send him a DM on His Instagram Handle.
Naziru Sarkin Waka Cars
The Hausa musician, came to Instagram to show off two of his newly purchased automobiles, a Lexus LX 570 and a Lexus ES 350. M Nazir Ahmad
He is seen entering his garage in the footage, which has a Honda Accord sport parked in front of it. He shows off the Lexus ES 350 and Lexus LX 570 inside the garage.
Watch Below:
Sarkin Waka Zaziru M Ahmad Net Worth
The Popular Musician has an estimated net worth of 150 Million Naira which is equivalent to $362,000 using 415/# as Rate.
Awards and Nomination
2013- Best Kannywood Singer of the Year
Naziru Sarkin Waka Songs/Music Mp3 Download
Below are the list of Naziru M Ahmad Sarkin Waka Hausa Songs And Albums
Musa Jidda
Lamido
Sabon Sarki
Sunusi Lamido
Mati Da Lado
Mata Kudau Turame
Dallatun Zazzau
Matar Jami'a
Jarman Wudil
Ado Bayero
Wani Gari
Yata Fadimatu
Ahmad Musa
Dan Giya
Gangar Jikinta Na Aura
Sardaunan Samaru
Wani Gari
Sunusi Na Biyu
Hanyar Kano
Mai Abu Bakwai
Ba Mutum Bane
Sultan Biyamin Sarkin Das
Ghazali Maitama and Farida Chanchangi
Sardaunan Gora
Umaru Ahmad and Hadiza Abdallah
Kanin Muji
I Love U Forever and Ever Soyayya5
Umar Turawa
Abdulhalim
Murnar Sabon Sarki
Na'iman Da'iman
Usman Zannuraini Musa Jidda
Muhammad Rahman
Kuliyan Zazzau
Sarkin Waka Movies
Apart from being a good singer, Naziru is also a great actor. The star has been featured in Numerous Kannywood Movies.
He was featured in a YouTube series "Labarina" a Movie Produced and Directed by Aminu.
ALSO, READ Ummi Rahab Biography, Age, Songs Career and Net worth
NBA YoungBoy Net Worth, Instagram, Age, Wife, Biography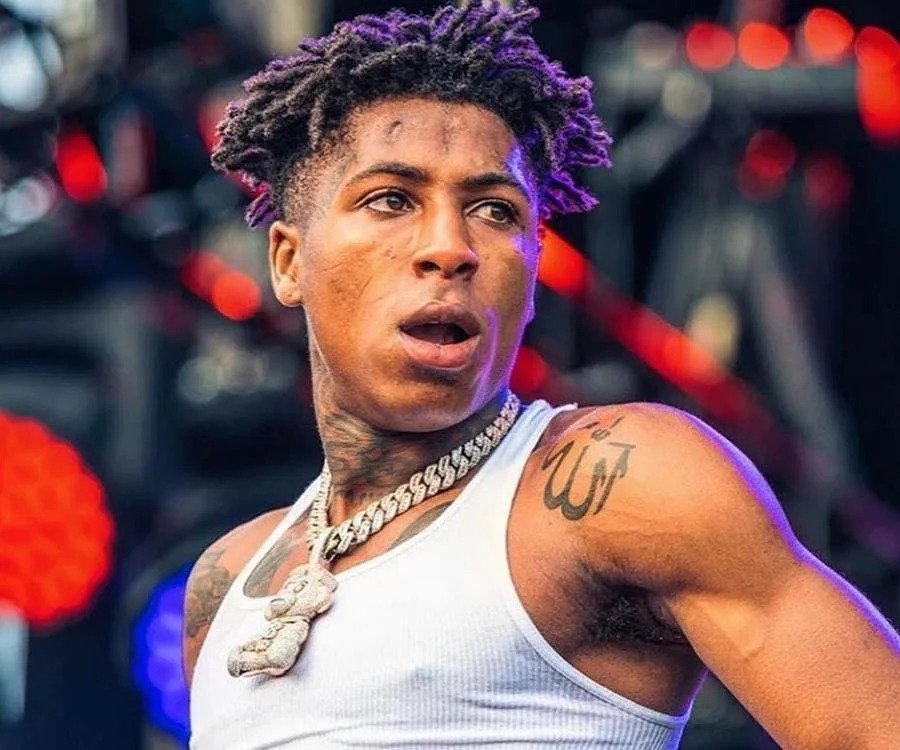 NBA YoungBoy Biography
Kentrell DeSean Gaulden, known professionally as YoungBoy Never Broke Again (also known as NBA YoungBoy or simply YoungBoy), is an American rapper, singer, and songwriter from Baton Rouge Louisiana. He  was born on the 20th of  October, 1999.  Between 2015 and 2017, he released six independent mixtapes and steadily garnered a cult following through his work. In late 2017, Gaulden was signed to Atlantic Records.
---
NBA YoungBoy profile summary
Real Name: Kentrell DeSean Gaulden
Nick names: NBA YoungBoy Lil Top YoungBoy
Birthday:  20 October 1999 (23 years old)
Zodiac Sign: Libra
Birthplace: Baton Rouge, Louisiana, United States
Mother: Sherondan Gaulden
Nationality:  United States
NET WORTH: $7 MILLION
Profession: Professional Rapper
Country:  United States of America
Height: 1.73 m
Genres: Hip hop, southern hip hop, gangsta rap
Occupations: Rapper, singer, songwriter
Years active:  2015–present
Labels:  Never Broke Again, Atlantic
Children: 9 children
Siblings: Telee and Ken Gaulden
Website: youngboynba.com
---
Early life and Education  Background
Kentrell Gaulden was born on the 20th of  October, 1999, in Baton Rouge, Louisiana. He broke his neck while wrestling as a toddler(age 4), the injury requiring a head brace until the spine healed.
The halo brace left permanent scars on his forehead. Gaulden was raised mainly by his maternal grandmother due to his father being sentenced to 55 years in prison after his birth "It was hard but fun," he says of his early childhood. "We had to make it fun." . He dropped out of high school in ninth grade and was arrested for robbery and sent to a juvenile detention center in Tallulah, Louisiana for six months. While there, he began writing lyrics for his debut project  Life Before Fame, released in 2015.
After he was released from the detention center, Gaulden's grandmother died of heart failure YoungBoy was left to fend for himself.  "I had been rapping, but I used to hide that shit," he remembers. "I was scared, not for sure 'bout myself, playing with my craft." Gaulden moved in with his friend and fellow Baton Rouge rapper, NBA 3Three (also known as OG 3Three). The two then used acts of criminality to begin to pay for studio time.
Musical Career
He debuted as one of 2015/2016's rising talents, but that trajectory was altered slightly after a six-month prison sentence. Following his release in 2017, he became a regular fixture on the Billboard charts, frequently issuing mixtapes, EPs, and singles.
His debut album, Until Death Call My Name, hit the Top Ten of the Billboard 200 when it appeared in 2018, and his 2019 mixtape AI YoungBoy 2 topped the chart. The rapper remained in the upper reaches of the chart in 2020 with multiple mixtapes before hitting number one with his sophomore album, Top.
He closed his whirlwind year with yet another mixtape and a collaboration with Rich the Kid, Nobody Safe. YoungBoy returned to the top of the Billboard 200 with 2021's Sincerely, Kentrell, additionally collaborating with Birdman for the mixtape From the Bayou and releasing the 2022 mixtape Colors.
NBA YoungBoy, was  Inspired by local artist Lil Phat, the young Gaulden started rapping and recording. Gaulden first began producing music with a microphone he bought from Walmart when he was fourteen years old.
His debut mixtape, Life Before Fame, arrived in 2015 and was quickly followed by a trilogy of releases titled Mind of a Menace. In 2016, he released the 38 Baby mixtape. Before I Go Reloaded, a collection of previously released tracks, was issued at the end of the year, Gaulden quick rise to popularity could also be attributed to his "song-for-song rap beef" with fellow Baton Rouge rapper Scotty Cain.
In December 2015, in which songs from both rappers included death threats. Although no real violence ever occurred between the two Baton Rouge rappers, their feuding attracted a lot of attention.
In 2017, after he was released from prison on suspicion of attempted first-degree murder in connection with an alleged drive-by shooting , he issued AI YoungBoy, which featured the single "Untouchable."
The effort debuted in the Top 25 of the Billboard 200. Months later, YoungBoy issued Fed Baby's, a collaborative mixtape with Moneybagg Yo.
He quickly followed Fed Baby's with Ain't Too Long, a short mixtape that debuted as a streaming video playlist before landing on the Billboard 200.
On August 3, 2017, he released his mixtape, AI YoungBoy which charted at 24 on the Billboard 200.The single, "Untouchable", peaked at number 95 on the Billboard Hot 100 chart.
The second single from the project, "No Smoke", peaked at number 61 on the Billboard Hot 100. YoungBoy's career took a meteoric rise as his single 'Outside Today' in 2018. The song became the highest-charting song of his career, peaking at number 35 on Billboard Hit 100.
YoungBoy's first official full-length, the platinum-certified Until Death Call My Name, was released in April 2018, and soon charted in the Top Ten of the Billboard 200 album chart.
The set included guest appearances from Future, Lil Baby, and Birdman, as well as the Top 40-charting single "Outside Today." Less than a month after the album was released, a mixtape titled Master the Day of Judgement appeared. A trilogy of EPs — 4Respect, 4Freedom, and 4Loyalty — arrived the following August and September. '
All three were then combined with an additional EP's worth of material as 4Respect 4Freedom 4Loyalty 4WhatImportant. The restlessly prolific artist released two more mixtapes, Decided and Realer, before the end of the year. In October 2019, he issued the mixtape AI YoungBoy 2, which debuted at number one.
By January 2019, Gaulden was on YouTube's Top Music Artists list in the United States for the previous 101 weeks, which made him the most-watched musician across all genres.
This was mainly due in part to his consistency of releasing music regularly and exclusively on YouTube. He was also the 9th best selling artist on the 2019 Billboard Mid-Year Charts and was seventh in the top ten artists ranked by on-demand audio streams without dropping a project in the first six months of 2019 . On October 4, 2019, Gaulden released the song "Bandit", with rapper Juice Wrld, released as the final new song by Juice Wrld as a lead artist before his death.
The song reached number 10 on the US Billboard Hot 100, becoming NBA Youngboy's highest charting single . On October 10, 2019, Gaulden released his mixtape AI YoungBoy 2, and debuted at number one on the US Billboard 200.
The mixtape is a sequel to his 2017 breakout AI Youngboy and features 18 songs, including the previously released song "Slime Mentality".Gaulden was able to get his first number one album on the Billboard 200 because the album had accumulated 144.7 million on-demand audio streams during its first week, becoming one of the top ten biggest streaming debuts of 2019.Gaulden was out on probation due to a shooting that happened in Miami that involved him and his girlfriend, killing an innocent man, which violated his probation and was incarcerated for three months.
He was required to do probation for 14 months. On December 13, 2019, the judge officially terminated Gaulden's probation for two counts of attempted murder..
Still Flexin, Still Steppin appeared in February 2020, and reached number two on the chart. He continued his winning streak a few months later with yet another mixtape, 38 Baby 2, which topped the charts upon release. In September 2020, he released his third project of the year and second studio album, Top. The 21-song record featured guest spots from Snoop Dogg and Lil Wayne and debuted at the number one spot on the Billboard chart.
Closing out the year, he went on a blitz of releases, starting with the crew compilation Never Broke Again, Vol. 1 and extending his chart streak with the Top Ten mixtape Until I Return which was released on 11th November as his fourth solo project of 2020 and a collaboration with Rich the Kid, Nobody Safe which was released on November 20 2020. Several charting singles, including "White Teeth" and "On My Side," led up to the release of Sincerely, Kentrell, the rapper's third studio LP which he released from prison.
The album appeared in September 2021 and became YoungBoy's fourth release to top the Billboard 200 making him the third artist besides 2Pac and Lil Wayne to have a number one album while incarcerated.
Following his release from jail in late October 2021, he released a number of singles beginning in November, including "Heart and Soul", "Alligator Walk", and "Blackball". The singles led up to his collaborative mixtape with Birdman, From the Bayou, which released on December 10, 2021, which reached the top 20.
YoungBoy's first release of 2022, a mixtape titled Colors, released on the 21st of January, reached number two.
This mixtape garnered attention due to the singles released previously, in which he dissed rappers King Von and NLE Choppa on the tracks "Bring the Hook" and "Know Like I Know", respectively.
NBA YoungBoy Age
The rapper was born on the 20th of October 1999 (23 years as of 2022)
NBA YoungBoy  Height
YoungBoy stands at a towering height of 5ft 8inches
NBA YOUNGBOY Net Worth
His net worth is estimated at $ 11.9million.The wealth comes mainly  from his career in music. In 2021, Billboard named him the fourth highest-paid rapper of 2020.
The rapper ranked No. 1 in video streams with over 1.4 billion; No. 5 in audio streams with almost 6.2 billion; and No.3 in overall combined streams with almost 7 billion. He is said to have made $10million in streaming, $126,000 in sales, $1.7million in publishing and $129,000 from touring as of 2020
Discography
Studio albums
Until Death Call My Name (2018)
Top (2020)
Sincerely, Kentrell (2021)
Songs
No Mentions
Drawing Symbols
GG
Genie
Through The Storm
I Am Who They Say I Am
Outside Today
No Smoke
TTG
Overdose
No Love
We Poppin
38 Baby
Untouchable
Astronaut Kid
Demon Seed
Can't Be Saved
Graffiti
Love is Poison
Not Wrong Now
Solar Eclipse
Diamond Teeth Samurai
You The One
Sky Cry
Nobody Hold Me
Blasian
Dropout
I Ain't Hiding
This For The
Deceived Emotions
War with us
Pour One
Personal Life
What led to his name change is unknown but when he set his foot on the music scene, Gaulden was known by his aliases, NBA YoungBoy or YoungBoy Never Broke Again.
It was while working for his music career that YoungBoy was arrested for robbery and sent to a detention center in Tallulah, Louisiana. In Tallulah, he began writing lyrics. Upon his release, NBA YoungBoy moved in to live with his friend 3Three, as his grandmother had passed away.
The two got involved in criminal activities to pay for studio time. YoungBoy then actively involved himself to make a career out of music. In February 2018, YoungBoy was arrested before a concert at The Moon nightclub in Tallahassee on the charges of committing assault, weapons violations, and kidnapping.
Talking of YoungBoy's relationship status, it is alleged that NBA YoungBoy at 22 years has eight children out of his relationship with six women so far although no one knows the exact number. His children include Kayden, Kacey, Kamiri, and Taylin.Gaulden named Kamron as one of his sons. Kamron was born in July 2016 to Starr Thigpen just weeks after Kayden.
However, a DNA test later confirmed that he was not the biological father. In April 2021, it was reported that he is expecting his eighth child with a seventh woman, Jazlyn Mychelle. Two of his sons, Kayden and Kacey, appeared in the video for his single, "Kacey Talk".
He has six sons, including Kamiri, Kayden, Kamron (non-biological), Taylin, and Kacey. He also has two daughters named Armani and Kodi. He dated Jania Bania up until mid-2018. He also dated Young Lyric. In January 2021, he and Iyanna Mayweather welcomed their first child together, his sixth son, Kentrell Jr. His brother is named Ken Gaulden
YoungBoy' s Children
Kayden
The first child of the rapper, Kayden, was born on July 14, 2016. His mother is Nisha. In his father's single Kacey's Talk, Kayden appeared in a video with his half-brother Kacey.
KAMIRI
Kamiri is one of the NBA YoungBoy's sons with Starr Dejanee. He was born on July 6, 2017, and had a younger brother, Kamron. However, in June 2018, YoungBoy posted a status on Facebook to say that one of his sons, baby K, is not his biological child NBA YoungBoy has expressed disappointment that a boy is not his biological son, but he will continue to raise and keep the boy a secret in the future
TAYLIN
Nia is said to be one of NBA YoungBoy's one-night stands. Nia gave birth to Taylin on March 19, 2017. After a blood relationship test, people actually confirmed that Tay is one of YoungBoy's children
KACEY
Kacey was born on February 13, 2019. He also appeared in a video of the single Kacey's Talk. Jania Bania, his biological mother, is a social media influencer.
ARMANI
The baby girl, Armani, is the second child of NBA YoungBoy and Nisha. Armani is a special Young Boy's child whose name does not start with the letter K. Her brother is Kayden.
KODI CAPRI
On Thanksgiving 2020, Houston actress Drea Symone gave birth to their daughter, Kodi Capri. Her actual birthday is November 26. Many rumors suggest that this is the second child of the couple.Drea Symone posted a photo of herself and her daughter on Instagram, who she tagged as Kens.
KENTRELL JR
Kentrell Jr is the youngest child of NBA YoungBoy, born on January 9, 2021. His mother is Iyanna Mayweather, the daughter of boxer Floyd Mayweather.After their son was born, Yaya's relationship with NBA YoungBoy also ended. She was arrested in April 2021 for allegedly stabbing one of YoungBoy's children's baby mamas, Lapattra Lashai Jacobs.
The identities of his other children is currently unknown.
NBA YOUNGBOY social media
You can connect with the rapper on
Nba Youngboy Instagram: His Instagram was deleted.
Twitter: @GGnbayoungboy
Facebook: @NBA YoungBoy
Awards won by NBA YoungBoy
ASCAP Rhythm & Soul Music Awards      2021       Winning Rap Songs          Won
BMI R&B/Hip-Hop Awards           2021       Won
YoungBoy Never Broke Again Favorites
Hobbies: Music, Travellig & Working out in Gym
Favorite Actor: Vin Diesel
Favorite Actress: Jennifer Lawrence
Favorite Food: Mexican Cuisine
Favorite Destination: Miami
Favorite Color: Blue and Black
FAQ's about NBA YoungBoy
1.Is NBA YOUNGBOY a billionaire?
He is not yet a billionaire but he is well on his way
2.What is NBA YoungBoy's full name?
His full name is Kentrell DeSean Gaulden, His stage name, NBA YoungBoy, stands for 'YoungBoy Never Broke Again', and is also sometimes abbreviated to simply 'YoungBoy
3.What is NBA YoungBoy's Childhood like?
The rapper was raised by his maternal grandmother due to his father being sentenced to 55 years in prison after his birth "It was hard but fun," he says of his early childhood. "We had to make it fun."
4.NBA YoungBoy height?
He stand at 5ft 8inches
5.Why did You tube remove NBA YoungBoy?
They removed him because he was facing gun and drug charges in both Louisiana and California
6.What is NBA YoungBoy famous for?
The American rapper, singer, and songwriter. He is famous for his eight independent mixtapes, and steadily garnered a cult following through his work.
7.When did NBA YoungBoy become famous?
NBA YoungBoy is an American rapper who first came to limelight in 2016 as one of the promising stars of the current generation. Immensely talented, Gaulden took to rapping and recording early in his life. Inspired by local artist, he came up with his debut album in 2015, at the age of 16.
8.What is NBA YoungBoy most famous song?
He released his first mixtape, Life Before Fame, in 2015. Since then he's released two studio albums: Until Death Call My Name and Top, and he has a third one on the way.His track I Am Who They Say I Am got him an award nomination. Other big tracks for him include Bandit, Kacey Talk, and How I Been.
9.Is NBA YOUNGBOY dead?
In May 2021, it was rumoured that NBA YoungBoy had died in his jail cell. Law enforcement later confirmed that the rapper is very much alive, despite rumours suggesting he had been found dead in his jail cell. The rumours are thought to have started on Facebook. Youngboy remains incarcerated at St. Martin Parish Correctional Center following his April arrest after fleeing from police
ALSO, READ Dave Navarro Tattoos, Net Worth, Height, Biography
Dave Navarro Tattoos, Net Worth, Height, Biography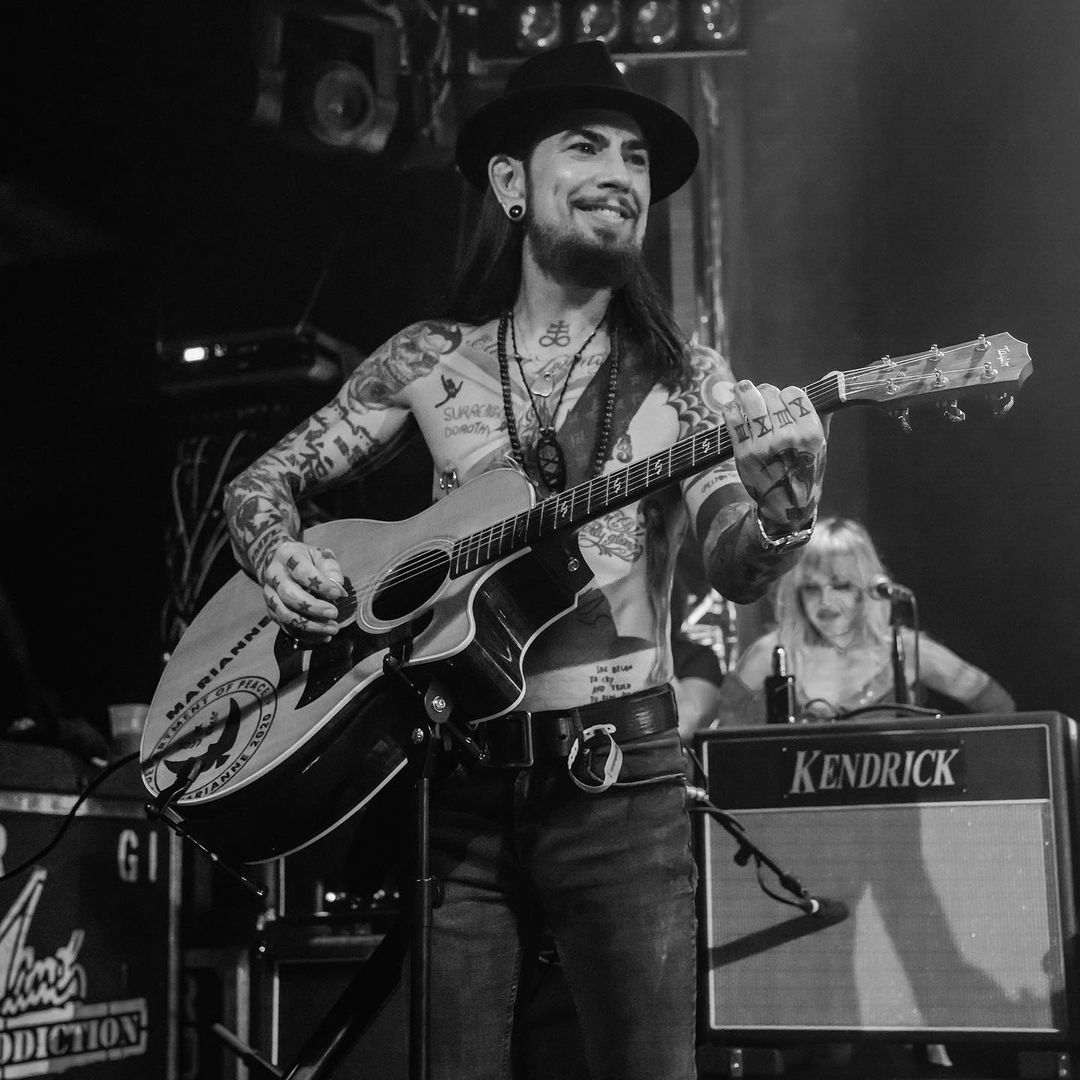 Dave Navarro Biography
David Michael Navarro professionally known as Dave Navarro is an American guitarist, singer, songwriter, and television personality.
He was born on the 7th of  June, 1967. He is a member of rock band Jane's Addiction and played guitar for the Red Hot Chili Peppers on their 1995 album One Hot Minute. He has also released one solo album, Trust No One (2001). Navarro has also been a member of Jane's Addiction spin-off bands Deconstruction and The Panic Channel. Dave Navarro is an American alternative and hard rock artiste. With a career spanning more than three decades, and his six-string skills best described as a merger between heavy metal, psychedelia, and modern rock, Dave Navarro became one of alternative rock's first true guitar heroes.
---
Dave Navarro profile summary
Birth name: David Michael Navarro
Birth date: June 7, 1967 (age 55 as of 2022)
Birth place: Santa Monica, California, U.S.
Genres: Alternative rock, hard rock
Instruments: Guitar , vocals
Years active:  1985–present
Labels:  Warner , Capitol
Spouse/Ex-: Carmen Electra (M. 2003–2007), Rhian Gittins (M. 1994–1994), Tania Goddard (M. 1990–1993)
Father: James Raul Navarro
Mother: Constance Colleen Hopkins
Nationality: American
Hometown: Santa Monica, California, U.S
Zodiac sign: Gemini
Religion: Christianity
School: Notre Dame High School
Height: 5ft 9inches( 175 cm, 1.75m)
Siblings Brother- Gabriel James Navarro
Income Net Worth: $28 million
---
Early life and Education  Background
David Michael Navarro was born on June 7th, 1967 in Santa Monica, California, the son of James Raul Navarro and Constance Colleen Hopkins. His paternal grandparents were Mexican immigrants. His grandfather Gabriel Navarro was close friends with Mexican silent film actor Ramón Novarro, who allegedly adopted his artistic surname.
Constance his mother, was a model and worked on the comedy game let's make a deal (1963). He attended Notre Dame High School in Sherman Oaks, California, where he was a member of the marching band with future Jane's Addiction bandmate Stephen Perkins.
His parents divorced when he was seven years old, and he stayed with his mother Constance, in Bel Air. He started playing the piano as a child, but soon switched to playing the guitar after his father bought him one. He was influenced by great rock artists like Eric Clapton and Jimmy Page, but his main influence as a teenager was Jimi Hendrix. He started the playing the electric guitar, and took lessons from various guitarists in every genre.
His nationality is American and his father has Mexican ancestry and his mother was of German-English descent with traces of Welsh ethnicity. So his ethnicity is a mix of Mexican, English, German, and Welsh.
Navarro's aunt and mother were murdered by her ex-boyfriend, John (Dean) Riccardi, in March 1983.
Riccardi was arrested in 1991, thanks to a viewer tip after Riccardi was featured on the television series America's Most Wanted. During his appearance on America's Most Wanted in 2004, Navarro stated that he was supposed to visit and stay with his mother on the night of her murder but at the last minute went to stay with his father.
After this tragic incident, the grief-stricken Dave started taking drugs, and eventually became an addict. He was unable to get over the agony of his mother's demise for a long time. He was also expelled from school as he was struggling with his academics and social con.
In 2015, Navarro released the documentary Mourning Son, which details his mother's murder and his spiral into drug addiction, as well as the pain he has had to overcome in the years since her death.
Education
He went to the iconic Notre Dame High School in Sherman Oaks, California, and marched in the marching band with future Jane's Addiction bandmate Stephen Perkins.
Career
He said that "When I was very young, it was always Jimi Hendrix." While at a skating park, Dave heard a Jimi Hendrix song, and decided to become a professional guitar player. He was also fascinated by Yngwie Malmsteen for a brief period. Navarro also stated that he learned a lot from Robert Smith of the Cure and Daniel Ash of Bauhaus.
He also said: "And I have always loved all the different guitarists that have been in Siouxsie and the Banshees". He considers that "The great innovators, for me, are still Hendrix and [Jimmy] Page. Van Halen's debut album was another reason why he learned to play guitar.  m,Navarro was one of the first rock guitarists not to confine his playing to one style — something that had become commonplace in the '90s, but was virtually unheard of in the '80s (could you have really pictured Eddie Van Halen guesting on a punk rock record?). His playing on such landmark Jane's albums as 1988's Nothing's Shocking and 1990's Ritual de lo Habitual was like a breath of fresh air — Navarro knew when to shred away, and when to lay low and add textures to the compositions.
Navarro joined the band Jane's Addiction in 1986 as the lead guitarist after he was recommended to vocalist Perry Farrell by drummer Stephen Perkins, who was a childhood friend of Navarro's.
The band became successful and was popular in the alternative-rock music scene. They were called by an English alternative rock band 'Love and Rockets' to open for them soon after Navarro's joining.
Over the next five years, Jane's Addiction released three albums, Jane's Addiction (1987), Nothing's Shocking (1988) and Ritual de lo Habitual (1990). Personal tensions, however, led to their breakup in 1991. The Lollapalooza festival was created by Farrell as a farewell tour for Jane's Addiction, and it featured various musical bands like 'Living Color', 'Nine Inch Nails', and 'Ice T'.
Finally clean and sober, he and Avery resurfaced with the somewhat experimental band Deconstruction, who issued a self-titled debut in 1994, but broke up soon afterwards. Navarro kept himself busy with session work in the meantime (guesting on Nine Inch Nails' Further Down the Spiral, Alanis Morissette's mega-seller Jagged Little Pill, Porno for Pyros' Good God's Urge, and others).
After the departure of Guns N' Roses' original rhythm guitarist Izzy Stradlin in August 1991, Navarro was the first choice of lead singer Axl Rose to replace Stradlin; despite four attempts to have him come in and play with Slash, he never showed up.
Dave caused a sensation when he smooched band mate Flea on the cover of "Guitar" magazine) and turning down offers to join Guns N' Roses, he started his own band, "Spread", and released a solo album, "Trust No One".
However, he later went on to play on the 1999 Guns N' Roses song "Oh My God", which was featured on the End of Days soundtrack. In 1993, Navarro formed Deconstruction with Jane's Addiction's Eric Avery on vocals and bass and Michael Murphy on drums. The band put out one self-titled album in 1994. Rick Rubin was involved in the production and Butthole Surfers singer Gibby Haynes makes a guest appearance. They did not tour due to Avery's exhaustion after Jane's Addiction.
Navarro joined Red Hot Chili Peppers in September 1993. His first large-scale performance with the band was at Woodstock '94. The only album on which Navarro played with Red Hot Chili Peppers, One Hot Minute, was released in 1995. The band later recorded and released a cover of the Ohio Players' song "Love Rollercoaster" for the Beavis and Butthead Do America soundtrack, which was released as a single.
The band also contributed the John Lennon song "I Found Out" to the Working Class Hero: A Tribute to John Lennon album, as well as the One Hot Minute outtake "Melancholy Mechanics" to the Twister soundtrack. In 1995, Navarro played guitar for Alanis Morissette's track "You Oughta Know" on one of the 1990s' most successful albums, Jagged Little Pill.
Despite mixed reviews, One Hot Minute sold over eight million copies worldwide and produced three hit singles. Navarro toured with Jane's Addiction for their 1997 Relapse tour with Flea on bass.
After two years of touring on and off with Red Hot Chili Peppers, and his subsequent heroin relapse, Navarro was fired in 1998 over "creative differences". Navarro also remixed Janet Jackson's "What'll I Do" for her Janet Remixed album during this time.
With rumors circulating that he'd fallen off the wagon while on tour with Farrell and co., Navarro abruptly quit the Red Hot Chili Peppers soon after the Jane's reunion tour wrapped up. He immediately threw himself into his next musical project, entitled Spread, and worked on a book of photography.
The summer 2001 album Trust No One (Capitol Records) marked his solo debut. The band assembled for the accompanying US tour consisted of Navarro, guitarist Dave Kushner, bassist Miiko Watanabe and drummer Angel Roché, Jr..
In 2002, Jane's Addiction reformed with bass player Chris Chaney and started work on a new album. The band entered the studio with veteran rock producer Bob Ezrin, resulting in the album Strays and the Lollapalooza 2003 tour in support of the album. In 2002, Michael Jackson performed at the Apollo Theater, and Navarro played guitar for his hit song "Black or White". During this time Navarro also made a cameo in Mariah Carey's "Bringin' On the Heartbreak" music video.
Navarro began working with Camp Freddy during this time. In 2003, he and his fiancée, Carmen Electra, agreed to have their wedding preparations filmed for an MTV show titled Til Death Do Us Part; Camp Freddy played at the reception. The show was a success and was released on DVD in the fall of 2005. Navarro's book, Don't Try This at Home, was released on October 5, 2004 with Regan Books, and quickly became a Los Angeles Times bestseller. Navarro appeared in two tournaments on Celebrity Poker Showdown in 2004. In the third tournament of the series, he won his qualifying game and appeared in the championship round. In the fourth series, he appeared only in a qualifying round.
Navarro co-hosted with Brooke Burke, two seasons of the Mark Burnett television series: Rock Star: INXS and Rock Star: Supernova. Navarro and his band, The Panic Channel, released their album One, in August 2006. They toured with Rock Star Supernova (the band formed from the series) in January/February 2007. During this period, Navarro had his own internet radio station. He soon broadened his creativity with an internet talk show called: Dave Navarro's SPREAD TV, which was streamed on ManiaTV.com and was made available for download on iTunes. The show highlighted avant-garde subjects, artistry, and the human condition. Videos from the series are also available on Navarro's YouTube channel.
In 2007, Navarro also teamed with Teravision to direct his first adult movie, Broken starring Sasha Grey, in the first of a planned series of celebrity-directed adult movies. This effort won "Best High End All-Sex Release" at the 2008 AVN Awards. Navarro appeared in Season 1 and Season 2 of Z Rock with Brooklyn-based band ZO2 on IFC. In 2008, he recorded additional riffs for the version of "Black Cat" performed on Janet Jackson's Rock Witchu Tour, appearing on screens during the rendition.
Jane's Addiction reunited once more in 2008 with all of the original members. The tumultuous band's reunion influenced NME magazine to choose Jane's Addiction as the recipient of their "Godlike Genius Award for Services to Music". Soon after performing together for the first time in 17 years at the NME Award ceremony in Los Angeles, the band was contacted by Trent Reznor. Reznor began working with Jane's Addiction in his studio; they recorded and released two songs ("Chip Away" and "Whores") online on the NINJA 2009 Tour Sampler. Both songs were previously released on their self-titled 1987 live album. This time together in the studio led directly to the pairing of Nine Inch Nails and Jane's Addiction for a worldwide tour in 2009. The tour was branded the NIN/JA tour by fans.
During August 2009, Navarro toured southern California as part of the Billy Corgan-led band Spirits in the Sky.In 2010, he presented stripped for PETA's enemy of hiding crusade, "Ink Not Mink". He stripped down again for the gathering's enemy of creature testing effort in 2013. In 2011, Navarro appeared as the "Director" of a Rock and Roll Fantasy Camp, playing a complicated passage for a "camper" to emulate, in a commercial for Citibank. Navarro featured on the track "Girls/Fast Cars" on the album The Wombats Proudly Present: This Modern Glitch by indie rock band The Wombats.
Three more albums were released by Jane's Addiction in subsequent years, including 'Up from the Catacombs' (2006), 'A Cabinet of Curiosities' (2009), and 'The Great Escape Artist' (2011).
The Red Hot Chili Peppers were named 2012 inductees to the Rock and Roll Hall of Fame. Despite being in the band for five years and playing on one album, Navarro was not inducted. When the announcement was made of the induction, Navarro said he was happy for the band but later said he had no plans to attend the ceremony, which was held in April 2012. Anthony Kiedis was asked why Navarro was not included in the induction and he responded by saying "He's in this other band, which may in fact be inducted itself one day, called Jane's Addiction. I think that's the band closest to his heart, and that most represents his contribution to the world in terms of music. So maybe it makes more sense for him to be inducted one day as a member of Jane's Addiction." According to the Hall of Fame and the Chili Peppers' lawyer, it is the Hall of Fame's decision on which members are inducted. They eventually selected original members, current members and those who have appeared on multiple albums. Ex-Peppers guitarist Jack Sherman disagreed and felt that both he and Navarro were being treated unfairly by the band, and believed they did have a say in who was inducted. Drummer Chad Smith was the only band member to acknowledge both Navarro and Sherman (along with other former members) during his induction speech.
Navarro appeared in four episodes of the FX drama Sons of Anarchy in 2012 and appeared as a guest on an episode of Talking Dead. In February 2013 he had a guest role in Law and Order: SVU, playing a sound engineer. In January 2012 Navarro became host and judge on the Paramount show Ink Master.
On February 8, 2020, Navarro performed with Jane's Addiction at a memorial show for Andrew Burkle, son of billionaire Ronald Burkle who died in January 2020. Navarro was photographed for the first time in 23 years with his former Red Hot Chili Peppers bandmates, who also performed. John Frusciante, who replaced Navarro in the band back in 1998, performed briefly with Jane's Addiction marking the first time the two Chili Peppers guitarists have shared a stage together.
On December 20, 2021, Navarro and Billy Morrison held their third annual Above Ground benefit concert in Los Angeles. They were joined onstage by Anthony Kiedis for a performance of Lou Reed's "Walk on the Wild Side". This marked the first performance of Kiedis and Navarro together in 24 years since Navarro was fired from the Red Hot Chili Peppers.
His other albums with Jane's Addiction are Jane's Addiction, Nothing's Shocking, Ritual de lo Habitual, Kettle Whistle, Strays, and many others. Likewise, he has worked with Red Hot Chili Peppers. He has made albums like One Hot Minute, Working Class Heros, Rock & Roll Hall of Fame Covers EP, and many others.
Also, he has worked with Alanis Morissette, Marilyn Manson, Guns N' Roses, P.Diddy, and many others. Furthermore, he is a host and one of the judges on Ink Master. It is an American tattoo competition reality show now in its eleventh season on Paramount Network.
Dave Navarro Age
Navarro is 55 years old  He was born on June 7th, 1967, in Santa Monica California
Dave Navarro Height
Navarro stands at a towering height of  5ft 9inches(1.75m)
Navarro Net Worth
The estimated net worth of Dave a well-known guitarist, songwriter, singer is around $28  Million from his career. He made this fame while performing in different bands as a lead guitarist.
The show Ink Master has been running for eleven seasons which is hosted by him. So, a huge amount of money has received from the show by him. Similarly, in February 2016, he bought 4 bedrooms contemporary house in the Larchmont neighborhood of Los Angeles. Likewise, some of the cool features of the house are 20-foot ceilings, a floating wood-and-steel staircase, and a Firestone pit in the inner courtyard and it cost him $2.9 million.
Personal Life
Navarro has been married three times: celebrity makeup artist Tania Goddard-Saylor (1990-1992, divorced), Rhian Gittins (1994, annulled 5 days later), and model and actress Carmen Electra (2003-2007, divorced).
Politics
Navarro was a performer at the Republican National Convention in 2012 in which Mitt Romney was nominated for president. In 2016, he described his views in a Tweet as "Libertarian". Navarro had stated he was supporting Marianne Williamson as a candidate for the 2020 Democratic presidential primaries. He subsequently expressed support for Tulsi Gabbard, including having her on his show.
Awards and nominations of Dave Navarro
Dave Navarro's bands 'Jane's Addiction' and 'Red Hot Chili Peppers' have been awarded stars on the 'Hollywood Walk of Fame'.
He was nominated for the Best 'TV Guide Award' in 2007 and for the 'AVN Award', for the best director in a non-feature film for 'Broken' in 2008. He was also felicitated as the first male honoree at the annual event of 'Investigation Discovery', an American crime and justice television network.
Dave Navarro: Rumors, Controversy
Dave Navarro has been rumored with many ladies. He was rumored to be dating Angel Aviles, Jayden James, Kari Wuhrer, Kacey Jordan, Kelly Lee Carlson, Izabella Miko, and many others.
Discography
Solo
1995 Rhimorse
2001 Trust No One ("Rexall", "Hungry")
With Jane's Addiction
1987 Jane's Addiction
1988 Nothing's Shocking
1990 Ritual de lo Habitual
1997 Kettle Whistle
2003 Strays
2006 Up from the Catacombs – The Best of (Greatest hits album)
2009 A Cabinet of Curiosities (Box set)
2011 The Great Escape Artist
1994 Deconstruction ft Deconstruction
With Red Hot Chili Peppers
1995 One Hot Minute
1995 Working Class Hero: A Tribute to John Lennon ("I Found Out" only)
1996 Beavis and Butt-head Do America ("Love Rollercoaster" only)
2003 Greatest Hits (Red Hot Chili Peppers)
2011 Road Trippin' Through Time
2012 Rock & Roll Hall of Fame Covers EP
With Janet Jackson
1995 Janet Remixed – lead guitar and remix on "What'll I Do" (Dave Navarro Mix)
2008 Rock Witchu Tour – lead guitar and video appearance on "Black Cat" (Live version)
With Nine Inch Nails
1995 Further Down the Spiral – lead guitar on "Piggy (Nothing Can Stop Me Now)"
2016 Not the Actual Events – lead guitar on "Burning Bright (Field on Fire)"
1995 Jagged Little Pill ft Alanis Morissette
1998 Mechanical Animals ft Mariyn Manson
1999 End of Days OST With Guns N' Roses
2001 Song Yet to Be Sung –With Perry Farrell
2001 The Saga Continues… With P.Diddy
2002 Stripped – With Christina Aguilera
2004 "Asshole" – lead guitar on "Firestarter"With Gene Simmons
2005 Soul Mover with Glenn Hughes
2005 Tommyland: The Ride – With Tommy Lee
2006 (ONe) With The Panic Channel
2006 Blood Music – With Dead Celebrity Status
Hungry
Avoiding the Angel
Ladylike feat. Storm Large
Very Little Daylight
Venus in Furs
Lou Reed
Sunny Day
Slow Motion Sickness
Not for Nothing
Mourning Son
Everything
Backdoor Man feat. Robby Krieger / Orianthi
Hungry (Empty Girl)
What'll I Do feat. Janet Jackson
Flashlight feat. Shwayze
Cisco Adler / Jeramy Gritter
We Fall, We Fall feat. Dead Celebrity Status / Steven Perkins
I Make My Own Rules feat. Flea / LL Cool J / Chad Smith
Flea / James Todd Smith
Firestarter feat. Gene Simmons
Somebody Else
Mourning Soul
The Bed
Filmography
1993       Sexual Intent
1994       Floudering
1999       Martial Law
2001       Charmed             Self
2003       Uptown Girls
2008       Rules of the Game
2008–2009           Z Rock
2010       FCU: Fact Checkers Unit
2011       One Tree Hill
2013       Law & Order: Special Victims Unit
2012–2013           Sons of Anarchy
2017       Odd Mom Out
2012–2020           Ink Master
Dave Navarro Social Media
Dave is active on social media. You can connect with him on
Instagram @Davenavarro
Facebook @DaveNavarro6767
Twitter @Davenavarro
Dave Navarro Ethnicity
His nationality is American and his father has Mexican ancestry and his mother was of German-English descent with traces of Welsh ethnicity.So his ethnicity is a mix of Mexican, English, German, and Welsh.
Trademark of Dave Navarro
1              Tattoos all over his body.
2              Psychedelic guitar solos.
3              Frequently wears a fedora.
4              Often plays shirtless.
5              PRS guitars
6              Goatee
Dave Navarro Music Groups
He has been in the following music groups;
Red Hot Chili Peppers 1993-1998
Jane's Addiction since 1986
Camp Freddy since 2002
Deconstruction
Spirits in the Sky
What disease does Dave Navarro have?
Jane's Addiction guitarist Dave Navarro has shared an emotional statement discussing his past battles with depression and suicidal thoughts. Taking to Instagram, the former Red Hot Chili Peppers guitarist urged anyone who is struggling to reach out for help, just like he once did.
"I can't speak to anyone else's thoughts or actions but I can speak from my own experience," Navarro said. "I have been there, written 'the note', had the plan, the stockpile of meds, how to disperse my property among my family. I was ready to go. "Luckily, as a last ditched effort, I reached out. I spoke to my closest friends and loved ones. I sought therapy and at times, psychiatry, alternative medicines, even hospitalization. Whatever it took."
Navarro's statement comes just days after the death of celebrity chef Anthony Bourdain and fashion designer Kate Spade, both of whom are believed to have committed suicide.
FAQ'S about Navarro
1.Why did Dave leave his band?
After years of touring off and on, and his subsequent heroin relapse, he was fired for 'Creative difference' in 1998
2.What is Dave Navarro up to now?
Navarro's current musical project is the NHC the trio he formed with his former Jane's addiction bandmate Chris Chaney and Foo fighters drummer Taylor Hawkins.
3.Is Dave Navarro related to Dan Navarro?
Dan and Dave are first cousins.
4.Does Dave Navarro have any siblings?
The guitarist has a brother Gabriel James Navarro
ALSO, READ Drake Parents, Age, Instagram, House, Net Worth, Bio
Drake Parents, Age, Instagram, House, Net Worth, Bio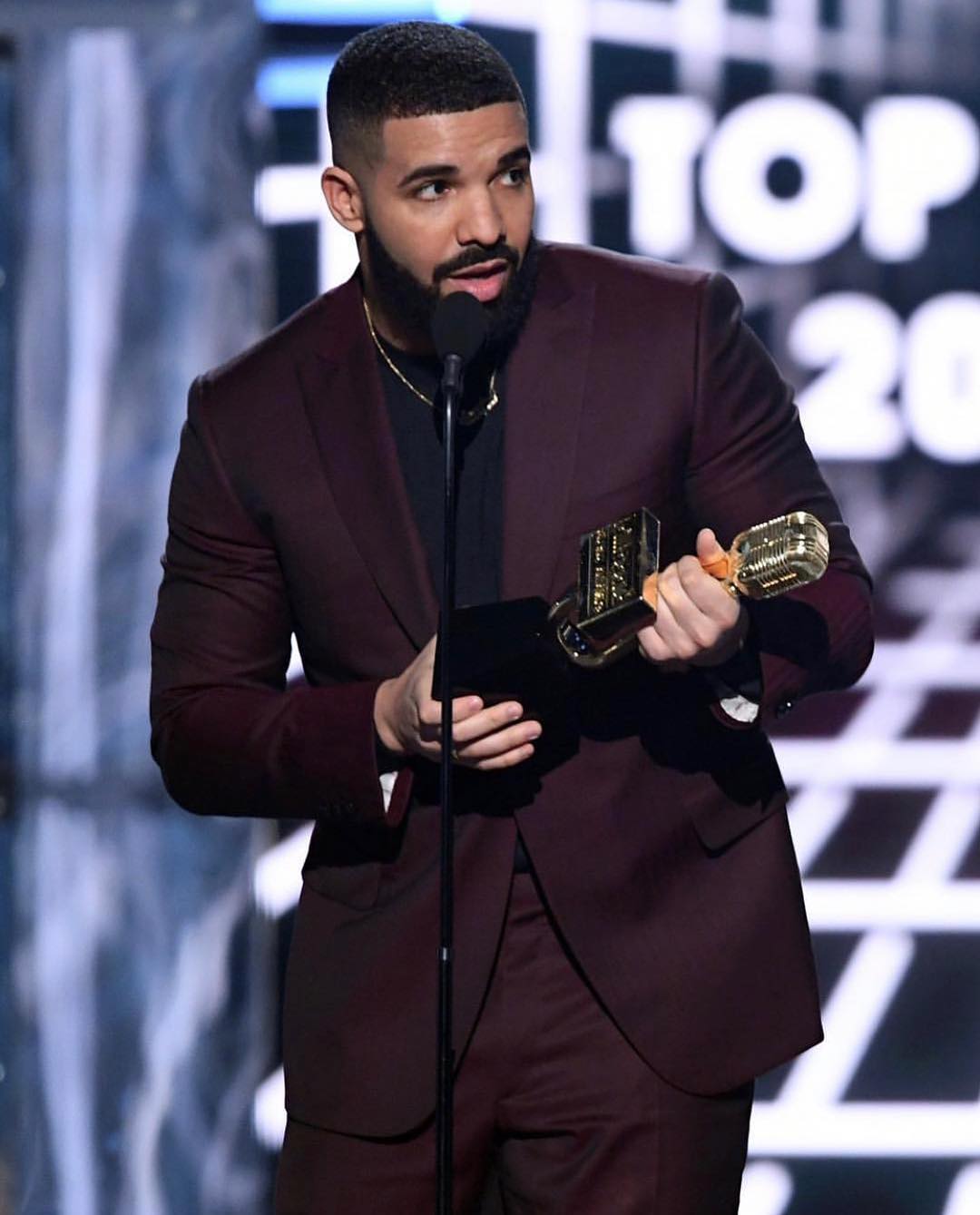 Drake's Biography
Aubrey Drake Graham popularly known as Drake, was born on the 24th of October, 1986. He is a Canadian rapper, singer, and actor.
He Gained  recognition by starring as Jimmy Brooks in the CTV teen drama series Degrassi: The Next Generation.  Drake pursued a career in music releasing his debut mixtape Room for Improvement in 2006; he subsequently released the mixtapes Comeback Season and So Far Gone  before signing with Young Money Entertainment. He is one of the most popular Rappers currently.
---
Drake's Profile Summary
Name: Aubrey Drake Graham
Birth Date: October 24, 1986 (age 36)
Gender: Male
Place of birth: Toronto, Ontario, Canada
Father: Dennis Graham
Mother: Sandra Graham
Nick names: Champagne Papi, Drizzy, 6 God
Nationality: Canada United States
Occupation: Rapper, singer, songwriter, actor, businessman, composer, composer, Voice actor
Years active: 2001–present
Organization: DreamCrew100 Thieves
Children: 1
Son: Andonis
Relatives: Larry Graham (uncle) , Teenie Hodges (uncle)
Genres: Hip hop,  R&B, pop,  trap, pop rap
Labels: OVO,  Sound Republic,  Young Money Cash Money
Website: drakerelated.com
Height: 6 ft (1.83 m)
---
Early Life and History
Aubrey Drake Graham was born on  October 24, 1986 in Toronto, Canada, To Dennis and Sandi Graham.
Drake's father Dennis a Catholic African American, worked as a drummer who played with musicians like Jerry Lee Lewis during his career. Drake's mother Sandra a Ashkenazi Jewish candian, aka Sandi, worked as an English teacher and florist. Drake attended a Jewish day school and had a formal Bar Mitzvah celebration.
Drake developed an interest in music from an early age due to his father's career as a drummer.
Sandi and Dennis divorced when Drake was five. His father subsequently moved to Memphis where he ultimately ended up being arrested and incarcerated for several years on drug charges.
Drake remained with his mother in Toronto though he would visit his father in Memphis every summer (when his father was not incarcerated).
Drake would later describe Dennis as being absent during his childhood. From sixth grade on, Drake and his mom lived in the bottom half of a two story town home in an affluent suburb called Forest Hill. His mother lived on the street-level floor, Drake lived in the basement.
They were not rich, in fact, money was very tight. While attending Forest Hill Collegiate Institute, Drake found an affinity for acting and singing. He later attended Vaughan Road Academy where he was bullied for his bi-racial and religious background. He dropped out for a time, but did eventually graduate in 2012.
Speaking about his personal identity, Drake says: "At the end of the day, I consider myself a Black man because I'm more immersed in Black culture than any other. Being Jewish is kind of a cool twist. It makes me unique."
 Career
2001–2009: Career begins
At the age of 15, Drake, eager to begin his career as an actor, was introduced to a high school friend's father, an acting agent. The agent found Drake a role on the Canadian teen drama series Degrassi: The Next Generation. Drake played the role of Jimmy Brooks, a basketball star who became physically disabled after he was shot by a classmate. His was one of the only black characters in the series. He appeared in a total of 100 episodes between 2001 and 2008.
Early mixtapes
Drake was signed to the  Young money Entertainment music label in 2009 by Lil Wayne, the founder of Young Money Entertainment. He was musically inspired by Jay-Z and Clipse, Drake self-released his debut mixtape, Room for Improvement, in 2006. This  mixtape featured Trey Songz and Lupe Fiasco, and included vast production from Canadian producers Boi-1da and Frank Dukes. In 2007, he released his second mixtape Comeback Season. Released from his recently founded October's Very Own label, it spawned the single "Replacement Girl" featuring Trey Songz.
The song made Drake become the first unsigned Canadian rapper to have his music video on BET, when "Replacement Girl" was  featured on their "New Joint of the Day" segment in April 2007.
In 2009, He released his third mixtape So Far Gone. It was made available for free download through his OVO blog website. It received over 2,000 downloads in the first 2 hours of release, finding mainstream commercial success from the singles "Best I Ever Had" and "Successful", both gaining Gold certification by the Recording Industry Association of America (RIAA), with the "Best I Ever Had" also peaking at number two on the Billboard Hot 100.
This prompted the mixtape's re-release as an EP, featuring only four songs from the original, as well as the additions of the songs "I'm Goin' In" and "Fear". It won the Rap Recording of the Year at the 2010 Juno Awards.
2010–2012: Musical breakthrough
On the 9th of March, 2010, Drake released the debut single "Over", which peaked at number fourteen on the Billboard Hot 100, as well as topping the Rap Songs chart.
It also received a nomination for Best Rap Solo Performance at the 53rd Grammy Awards. His second single, "Find Your Love", became an even bigger success. It peaked at number five on the Hot 100, and was certified Platinum by the Recording Industry Association of America (RIAA).
The third single and fourth singles, "Miss Me" and "Fancy",  attained moderate commercial success; however, the latter garnered Drake his second nomination at the 53rd Grammy Awards for Best Rap Performance by a Duo or Group. On April 29, it was reportedly announced that Drake had finished Thank Me Later during a show in Kansas City, Missouri.
His Album "Thank Me Later" was released on June 15, 2010, debuting at number one on the Billboard 200 with sales of over 447,000 copies in its first week. The album became the top selling debut album for any artist in 2010, it featured Lil Wayne, Kanye West, and Jay Z.
In November 2010, Drake revealed the title of his next studio album will be" Take Care". His singles "Dreams Money Can Buy" and "Marvins Room" were released on Drake's October's Very Own Blog, on May 20 and June 9, 2011 respectively.
Acting as promotional singles for his album Take Care, the former was eventually unincluded on the album's final track listing, while "Marvins Room" gained Gold certification by the RIAA, as well as peaking at number 21 on the Billboard Hot 100, and reaching the top 10 of the Hot R&B/Hip-Hop Songs chart,
"Headlines" was released on August 9 as the lead single for Take Care. It was met with positive critical and commercial response, reaching number thirteen on the Hot 100, as well as becoming his tenth single to reach the summit of the Billboard Hot Rap Songs, making Drake the artist with the most number-one singles on the chart, with 12 singles.it was eventually certified Platinum in both the United States and Canada. "Make Me Proud" was released as the album's second single on October 16."Make Me Proud" soon became Drake's fourth consecutive single to receive Platinum certification by the RIAA.
The album "Take Care" was released on November 15, 2011, and received generally positive reviews from music critics. It  won the Grammy Award for Best Rap Album at the 55th Annual Grammy Awards, and achieved great commercial success, eventually being certified quadruple platinum by the RIAA in 2016, with sales for the album marking 2.6 million in the U.S.
2013–2015:
Drake spoke in an interview stating that he had begun working on his third studio album. Revealing his intentions to remain with 40 as the album's executive producer. Drake had also revealed that the album would stylistically differ from Take Care, departing from the ambient production and despondent lyrics prevalent previously.
In January 2013, Drake announced that he would release the first single off his third album at the end of the 55th Annual Grammy Awards. Despite an initial delay, it was released in the wake of his win for the Grammy Award for Best Rap Album at the event, and it foresaw Drake announcing Nothing Was the Same as the title of his third album.
"Nothing Was the Same"  was released on September 24, 2013, debuting at number one on the US Billboard 200, with 658,000 copies sold in its first week of release. The album debuted atop the charts in Canada, Denmark, Australia and the United Kingdom.] The album was also reported to have sold over 1,720,000 copies in the United States. In late 2014, Drake announced that he began recording sessions for his fourth studio album.
On the 12th of February, 2015, Drake released If You're Reading This It's Too Late onto iTunes with no prior announcement. If You're Reading This It's Too Late sold over 1 million units in 2015, making Drake the first artist with a platinum project in 2015, as well as his fourth overall.
2015–2017:
On July 31, 2015, Drake released four singles: "Back to Back", "Charged Up", "Hotline Bling", and "Right Hand". On September 20, 2015, Drake released a collaborative mixtape with Future, which was recorded in Atlanta in just under a week.
What a Time to Be Alive debuted at number one on the Billboard 200, making Drake the first hip hop artist to have two projects reach number one in the same year since 2004. It was later certified platinum by the Recording Industry Association of America (RIAA) for combined sales, streaming and track-sales equivalent of over 1 million units.
Drake announced in January 2016 that his fourth studio album would be launched during the spring, releasing the promotional single "Summer Sixteen" later that month. The album was originally titled Views from the 6, but was later shortened to Views.
Drake soon released the album's lead singles, "Pop Style" and the dancehall-infused "One Dance", on April 5. Both debuted within the top 40 of the Billboard Hot 100; however, the latter proved more commercially successful, with "One Dance" becoming Drake's first number-one single in Canada and the US as a leading artist.
The single also became Drake's first number one single as a lead artist in the United Kingdom, and peaked at number one in Germany, France, Australia, Brazil, Sweden, Belgium, Norway and the Netherlands.  On October 15th, "One Dance" became Spotify's most-streamed song ever, amassing over 882 million plays as of October 2016.
The album "Views" was previewed in London before its premiere on Beats 1 a day later. It was released as an Apple Music and iTunes exclusive on April 29 before being made available to various other platforms later that week.
Views became Drake's most commercially successful album, sitting atop the Billboard 200 for ten nonconsecutive weeks, as well as simultaneously leading the Billboard Hot 100 and the Billboard 200 for eight weeks. It also achieved double-platinum status in the U.S., and earned over 1 million album-equivalent units in the first week of its release, as well as gaining over half-billion overall streams of the album.
As of 2019, Views remains Drake's best-selling album in pure sales.
Drake returned to host Saturday Night Live on May 14, serving as the show's musical guest.
Later, Drake was named as a member of the Forbes Five, which ranks the wealthiest artists in hip-hop, placing him fifth .On July 23rd,  Drake announced that he was working on a new project, scheduled to be released in early 2017, He was later named as the headline act for the 2016 iHeartRadio Music Festival. At the 2016 BET Hip-Hop Awards, Drake received the most nominations, with 10, winning the awards for Album of the Year and Best Hip-Hop Video.
He was later revealed to be Spotify's most streamed artist for the second consecutive year in 2016, amassing a total 4.7 billion streams for all projects on the service, which is more than double the amount of streams he had in 2015.Drake later secured his second and third Grammy Awards, winning for Best Rap/Sung Performance and Best Rap Song at the 59th ceremony.
Drake announced" More Life" would be released on March 18, 2017, via a series of multiple video commercials released through Instagram.Upon release, More Life received mostly positive reviews, and debuted atop the Billboard 200, earning 505,000 album-equivalent units in its first week. It also set a streaming record, becoming the highest ever streamed album in 24 hours, with a total of 89.9 million streams on Apple Music alone. The album also garnered 61.3 million streams on Spotify, as the highest opening on the service in a single day. He later won 13 awards at the 2017 Billboard Music Awards in May, which saw him breaking the record for the most wins in a single show.Billboard also reported Drake had been present on the Hot 100 chart for eight consecutive years, and has the most recorded entries by a solo artist.
He then released the single "Signs" on June 24, as well as reuniting with Metro Boomin on a single with Offset. Drake hosted the first annual NBA Awards on June 26, and starred in multiple commercials alongside his father in promotion of Virginia Black.
2018–2019:
Drake earned his 70th top 40 entry after featuring on the Migos song "Walk It Talk It", which debuted at number eighteen, and peaked at number ten. He was later featured on BlocBoy JB's debut single "Look Alive", which was released on February 9, 2018. the song's entry at number six on the Hot 100 made Drake the rapper with the most top 10 hits on the Hot 100, with 23 songs. He then featured on a remix to "Lemon", a song originally released as a collaboration between band N.E.R.D and Rihanna. On April 5, Drake announced he was finishing his fifth studio album and he was releasing a single later that night. On April 6, "Nice for What" was released.
After "Nice For What" replaced his own "God's Plan" on the Billboard Hot 100 at number one, making him the first artist to have a new number-one debut replace their former number-one debut, Drake announced the title of his fifth studio album as Scorpion, with a planned release date of June 29, 2018. He then released "I'm Upset" on May 26 as the album's third single. Scorpion was then released as a double-album, and marked Drake's longest project, with a run-time of just under 90 minutes. The album broke both the one-day global records on Spotify and Apple Music, as it gained 132.45 million and 170 million plays on each streaming service, respectively. It eventually sold 749,000 album equivalent units in its first week of sales, and debuted at number one on the Billboard 200.
Drake then earned his sixth number-one hit with "In My Feelings" on July 21.The success of "In My Feelings" also made Drake the record holder for most number one hits among rappers. He then appeared on the Travis Scott album Astroworld, featuring uncredited vocals for his song "Sicko Mode", which peaked at number one on the Billboard Hot 100.  In February 2019, he received his fourth Grammy Award for Best Rap Song, for "God's Plan", at the 61st Annual Grammy Awards.
On February 14, Drake re-released his third mixtape, So Far Gone, onto streaming services for the first time to commemorate its 10-year anniversary, and later collaborated with Summer Walker on a remix of Walker's song "Girls Need Love", marking his first release of 2019. On April 10, he announced he was working on a new album. On June 8, Drake appeared on Chris Brown's single "No Guidance". On June 15, Drake released two songs, "Omertà" and "Money in the Grave", on his EP The Best in the World Pack to celebrate the NBA Championship win of the Toronto Raptors. On August 2, he released the compilation album Care Package, consisting of songs released between 2010 and 2016 that were initially unavailable for purchase or commercial streaming. it debuted at number one on the Billboard 200.
2019–present:
Drake released the song "War" on December 24, 2019. The following day, in an interview with Rap Radar, it was revealed that he was in the process of completing his sixth studio album. On January 10th,  2020, Drake collaborated with Future on the song "Life Is Good", which appeared on the album High Off Life.  On January 31, the pair again collaborated on the song "Desires", although it was released for free after being leaked. On February 29, Drake released the songs "When to Say When" and "Chicago Freestyle" with a combined music video. On April 3, he released "Toosie Slide" with a music video, which features a dance created in collaboration with social media influencer Toosie.It debuted at number one on the Billboard Hot 100, making Drake the first male artist to have three songs debut at number one.He also announced that his sixth studio album would be released in the summer of 2020.The mixtape is a compilation of new songs and tracks that leaked on the internet.It was debuted at number two on the US Billboard 200 with 223,000 album-equivalent units, and at number one on the UK Albums Chart, earning 20,000 units in its first week.
In January 2021, Drake became the first artist to surpass 50 billion combined streams on Spotify.[281] He later collaborated with Drakeo the Ruler on the single "Talk to Me", which was released on February 23. On the 5th of March , Drake released an EP titled Scary Hours 2, which includes three songs: "What's Next", "Wants and Needs" with Lil Baby, and "Lemon Pepper Freestyle" with Rick Ross. These three songs entered the charts at numbers one, two, and three, respectively, making Drake the first artist to have three songs debut in the top three on the Billboard Hot 100. He was named Artist of the Decade at the 2021 Billboard Music Awards. On July 23, Drake appeared on "Over the Top" with Smiley, the newest signee to OVO Sound.
Certified Lover Boy was then released on September 3, 2021, becoming his tenth number-one album on the Billboard 200, every song debuted on the Billboard Hot 100, while the album was the first to chart nine songs on the top 10, with "Way 2 Sexy" becoming Drake's ninth number-one single.  He received a nomination for Best Global Act at the 2021 All Africa Music Awards.
On November 6, he debuted the song "Give It Up" on OVO Sound Radio. Certified Lover Boy was nominated for Best Rap Album and "Way 2 Sexy" was nominated for Best Rap Performance at the 64th Annual Grammy Awards.He was later named Billboard's Top Artist of the Year for 2021, and was the fourth most streamed artist on Spotify for the year, and the most streamed rapper. On December 6, he withdrew his music for consideration for the Grammys, with multiple outlets noting his contentious relationship with the Recording Academy.Drake accumulated 8.6 billion on-demand streams in 2021, making him the most overall streamed artist of the year in the United States; one out of every 131 streams was a Drake song.
Drake's Net worth
The  Canadian-born actor, producer and rapper has a net worth of $200 million dollars, with a salary of $70 million yearly.
Drake is consistently one of the highest-paid entertainers in the world. Prior to becoming a massive rap super star, Drake was a child actor who appeared on the Canadian teen-drama Degrassi: The Next Generation .Between June 2017 and June 2018 Drake earned $45 million.
In 2017 he earned a total of $95 million. Between June 2018 and June 2019, he earned $75 million. In the following 12-month period he earned $50 million. Scroll down for a full year-by-year breakdown of Drake's annual earnings. As of the end of 2019, Drake has an estimated fortune of $ 150 million (according to Forbes).
The salary ranges from $ 350,000 to $ 600,000. People With Money magazine ranks Drake as one of the most successful singers of 2018, reporting a $ 46 million net worth between August 2013 and August 2018.
He earned $50 million, or 1/6th of his fortune, in 2020 alone. According to reports, Drake makes around $70 million per year.Drake is the 8th richest Rapper in the world according to figures complied from Forbes, The Richest, and Wikipedia.
Real Estate and Private jet
Home to Drake is Hidden Hills, California since 2012 when he bought a palatial mansion from the former owner of Los Angeles' Saddle Ranch Bar for $7.7 million in cash. Nicknamed the YOLO Estate, the property features multiple residences including a 12,000 square-foot main house and a 2,000 square foot party house.
The estate features equestrian stables, 25-person movie theater, a full-sized basketball court, sand volleyball court and one of the largest privately-owned pools in Southern California. His lagoon-like pool, which loops around the exterior of the house, features with several waterfalls, a swim-up bar an 80-foot water slide and Playboy-mansion style grotto.
In 2015 he extended his property by buying the neighboring 1.6 acre estate for $2.8 million. In 2018 he extended the property again when he spent $4.5 million to buy yet another neighboring house. His private estate now encompasses 6.7-acres of contiguous property at the end of a cul-de-sac that represent $15 million in real estate acquisition costs alone.
In 2016 Drake spent $6.7 million to buy a plot of land in suburban Toronto in an area called Birdle Path. He proceeded to build a 50,000 square-foot mansion on the two-acre property. The house features a 10-car garage, regulation-size NBA basketball court, gym, awards room and much more. The master bedroom alone is 3,200 square-feet. He also owns a condo in downtown Toronto.
In total, Drake owns at least $25 million worth of real estate. His real estate assets (especially the Hidden Hills compound) are likely worth much more when his improvements are included.
Private Jet
In  2019, Drake released a video on Instagram that revealed his newly-acquired Boeing 767 private jet which he has dubbed "Air Drake".
Family and Relationship life of Drake
Drake's father, Dennis Graham, was a drummer for Jerry Lee Lewis, and his mother, Sandra Graham, taught English and ran a florist shop. His parents divorced when he was five years old. While his father moved to Memphis and was incarcerated on drug charges, his mother remained in Toronto with him.
Drake's paternal uncles are guitarists and songwriters Larry Graham and Teenie Hodges. Graham was a member of Sly and the Family Stone, while Hodges contributed to songs for Al Green, including "Love and Happiness", "Here I Am (Come and Take Me)", and "Take Me to the River".
Drake has had a number of high profile relationships over the years.  Drake has a close friendship with Adele. He dated Rihanna on and off between 2009 and 2016. Drake has detailed his relationship with Rihanna in many of his songs between 2009 and 2016. He later describe Rihana as "the woman I've been in love with since I was 22 years old."
Drake was in a relationship with Pusha T in early 2017.
As a result of his relationship with the French artist, sculptor, model, and actress Sophie Brussaux, Adonis was born on October 11, 2017.  Drake revealed his paternity on his 2018 album Scorpion.
Drake is typically private when it comes to his personal life, so fans were shocked when he posted his girlfriend Johanna Leia on his Instagram page back in September 2021. But it looks like the couple has since gone their separate ways after rumors begin swirling that the rapper has a new leading lady in his life.
How Does Drake Makes his money
Drake built his fortune through acting and music, but most of his wealth comes from his music career as a top-selling rap artist and also through huge endorsement deals.
Over the years Drake has endorsed many major brands including most notably, Sprite, Burger King, Whataburger, Nike and Apple. When Apple Music was launched, Drake signed a $19 million exclusivity deal. This deal allowed Apple to be the exclusive initial home of all of Drake's future solo releases.
In 2012 Drake formed his own record label, OVO Sound, which is distributed by Warner Bros. Records. In addition to Drake, today OVO Sound reps music for artists such as PartyNextDoor, Majid Jordan, Kash Doll and producers such as Boi-1da, Future the Prince, Mike Zombie and more.
He is the "global ambassador" of the Toronto Raptors and hosts an annual Drake Night with the team. In 2016 Drake launched his own brand of bourbon-based whiskey called Virginia Black. The company sold 4,000 bottles in the first week after launching. Later in the year the company shipped an additional 30,000 units.
Drake's Songs (Singles)
Singles Sold
Drake has sold more digital singles than any artist in history. He has sold more than 163 million digital Singles. In terms of album sales, is the 80th highest selling musician of all time with an estimated 26 million albums sold.That makes him the third best-selling Canadian musician of all time
Drake's Studio Albums
Thank Me Later (2010)
Take Care (2011)
Nothing Was the Same (2013)
Views (2016)
Scorpion (2018)
Certified Lover Boy (2021)
Drake's Tour
Heading
Away from Home Tour (2010)
Club Paradise Tour (2012)
Would You Like a Tour? (2013–2014)
Jungle Tour (2015; six date promotional tour)
Boy Meets World Tour (2017)
Assassination Vacation Tour (2019)
Co-heading
America's Most Wanted Tour (with Young Money) (2009)
Drake vs. Lil Wayne (with Lil Wayne) (2014)
Summer Sixteen Tour (with Future) (2016)
Aubrey & the Three Migos Tour (with Migos) (2018)
Business Ventures and Endorsement deals
Endorsements
Prior to venturing into business, Drake garnered several endorsement deals with various companies, notably gaining one with Sprite.
OVO Sound
During the composition of Nothing Was the Same, Drake started his own record label in late 2012 with producer Noah "40" Shebib and business partner Oliver El-Khatib.The name is an abbreviation derived from the October's Very Own moniker.
Toronto Raptors
On September 30, 2013, at a press conference with Maple Leaf Sports and Entertainment CEO Tim Leiweke,[465] Drake was announced as the new "global ambassador" of the Toronto Raptors, joining the executive committee of the NBA franchise.
Apple Music
Following the launch of Apple Music, a music and video streaming service developed by Apple Inc., the company announced Drake as the figurehead for the platform at their Worldwide Developers Conference in 2015.This saw all future solo releases by Drake becoming available first on Apple Music, before seeing roll out to other streaming services and music retailers.
DreamCrew and investments
In 2017, Drake and Adel "Future" Nur co-founded the production company DreamCrew, which functions both as a management company and entertainment group. The company has produced the television series.
100 Thieves
In 2018, Drake purchased an ownership stake in the gaming organization 100 Thieves, joining as a co-founder and co-owner
Cuisine
Two months prior to the release of Views, Drake announced the development of Virginia Black, a bourbon-based whiskey.
Fashion
In December 2013, Drake announced he was signing with Nike and Air Jordan.
List of Awards and Nominations
Drake is the highest-certified digital singles artist ever in the United States, having moved 142 million units based on combined sales and on-demand streams. His highest-certified single is "God's Plan" (11× Platinum), followed by "Hotline Bling", which was certified (8× Platinum).
He has the following Billboard hot 100 chat Records:
The most charted songs of any artist (258)
The most simultaneously charted songs in a single week (27)
The most debuts in a week (22)
The most top 10 singles (54)
The most top 10 debuts in a week (9)
The most top 10 debuts (39),
The most continuous time on the chart (431 weeks).
He also has the following records:
He has accumulated 9 number-one singles
He became the second act to occupy the entire Hot 100's top five in a single week
He also has the most number-one singles on the Hot Rap Songs (23)
Hot R&B/Hip-Hop Songs (23)
Hot R&B/Hip-Hop Airplay.
He is also the only artist to have two albums log 400 weeks each on the Billboard 200.
Drake has won four Grammy Awards from 47 nominations.
He has also won a record 29 Billboard Music Awards.
In 2017, he surpassed Adele's record for most wins at the Billboard Music Awards in one night, winning 13 awards from 22 nominations.
He was named Artist of the Decade at the 2021 Billboard Music Awards
From 2015 to 2017, Drake ranked within the top-five of the Billboard year-end chart for Top Artists
He topped the Billboard year-end  Top Artists chart in 2018.
He was named the IFPI Global Recording Artist of 2016 and 2018.
Drake was Spotify's most streamed artist of the 2010s.
Pitchfork ranked" Nothing Was the Same" as the 41st best album of the decade "so far"—between 2010 and 2014
Pitchfork ranked him fifth in the publication's list of the "Top 10 Music Artists" since 2010.
" Take Care" was ranked at number 95 on Rolling Stone's 500 Greatest Albums of All Time (2020).
He has been ranked by Complex on their "Best Rapper Alive Every Year Since 1979" list, awarding Drake the accolade in 2011, 2012, and 2015.
Films , Documentary and Television shows Drake has featured in
Charlie Bartlett
Mookie's Law
Breakaway
Ice Age: Continental Drift
Anchorman 2: The Legend Continues
Think Like a Man Too
6ix Rising
The Carter Effect              Documentary
Remember Me, Toronto
Black Ice
Blue Murder
Degrassi: The Next Generation
Soul Food
Conviction
Teen Fish
Instant Star
The Border
Being Erica
Sophie
Beyond the Break
When I Was 17
Saturday Night Live
Punk'd
Saturday Night Live
The Shop
Euphoria
Top Boy
TBA
Chillin' Island
How old is Drake Age
Drake is 36 years old as of 2022
Is Drake a billionaire?
Drake is not a billionaire but he is on his way
What is Drake's height?
6′ 0″ (1.83 m)
Why is Drake so popular?
Drake's popularity isn't a surprise if you've heard his music. He is popular due to his work ethic, commitment and a combination of versatility, spotting trends, meme-ability, marketability, and authenticity.
How did Drake make his money?
Drake makes his money from his acting and music career, in addition to his endorsement deals and business Ventures.
Social Media Handle
What is Drake's Instagram?
Drake Instagram: You can connect with Drake on Instagram @champangepapi
Twitter @Drakedirect_
Is Drake Arab?
Drake is born to an African American father and Jewish candian mother. So he is not an Arabian
Drake Phone Number
Not Available for now.
ALSO, READ Kevin Hart Net Worth, Wife, Height, Brother, True Story