People
Fewa Otedola Biography, Instagram, Pictures & Net Worth
Originally posted 2021-08-23 22:28:50.
Fewa Otedola Biography
Fewa Otedola was Born on June 2, 2000. He is the only Son and the last child of Nigeria Billionaire, Femi Otedola  is the brother of the famous Disk Jockey, DJ Cuppy.
Because of his Autistic behavior, Fewa Otedola lives a private life. Even as the situation may be, Fewa is greatly loved by his family. Temi Otedola, his sister described Fewa as the most caring and genuine in the Family.
Career
Being the most secretive member of the Otedolas, facts hasn't been fetched about his career path. Notwithstanding, he's born into wealth and fame. When tracking his family wealth, you'd see that his grandfather was also rich. Sir Michael Otedola was once the governor of Lagos State in the year 1992, he died in 1993.
His Father Femi Otedola was the second man after Aliko Dangote to be mentioned by Fobes as a Nigerian solar-dominated billionaire.
Fewa Otedola Age
Fewa is currently 23 years old, as of 2023.
Fewa Otedola Net Worth
Not Available.
Fewa Otedola Instagram, Twitter, Facebook
Fewa Otedola is not only any Social Media Platform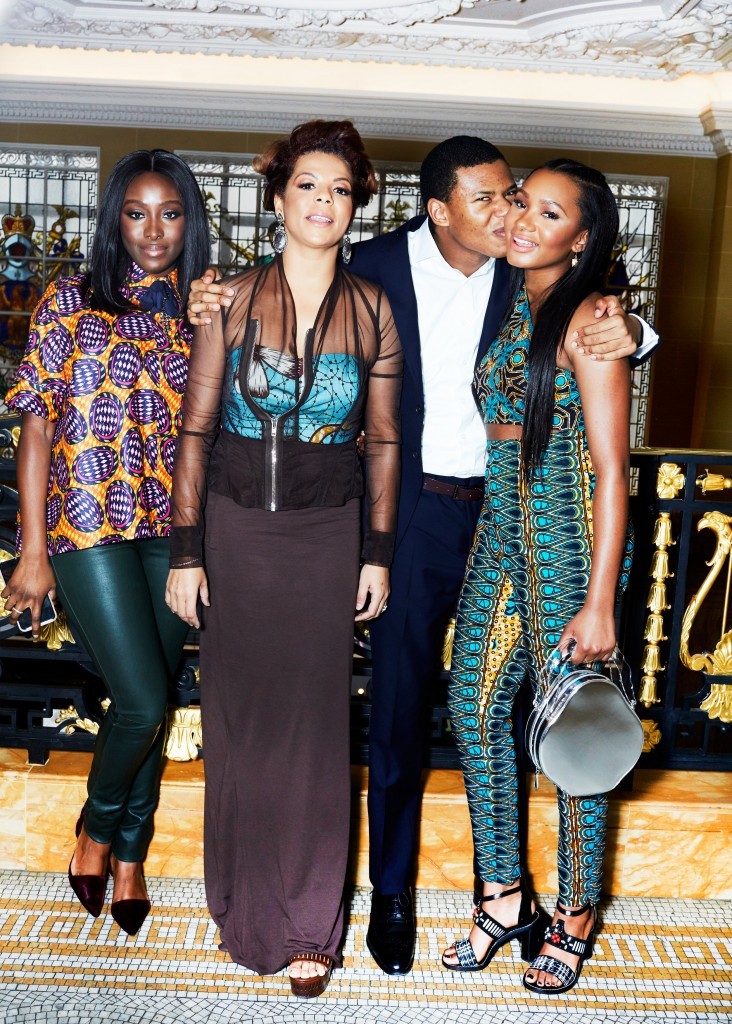 ---
Sharing a personal story about her brother, during World Autism Day on the 2nd of April 2017, Temi Otedola revealed how the family has coped with Fewa being autistic.
She wrote on her JTO fashion blog: "I think it's important to first describe what it is to those of you reading who are less familiar. Essentially, autism is a social development disorder that affects the cognitive, communicative, and interactive abilities of the brain. People with autism struggle with heightened sensory stimulation and need a lot of attention and support from their parents, teachers, and siblings to ensure they can lead the most productive and happy life possible. Raising awareness is not the main goal at this point–understanding is, and even more important–acceptance. So this Autism Awareness Day I ask for all of you, to appreciate, love on, or simply accept those living with autism.
In 2004, my mum called my sisters and me into her bedroom. With the composure only a mother can have, she told us that our baby brother, Fewa, had 'special needs'. While my sisters asked questions, all I could do was think about what this would mean for me, the already overindulged, youngest of three girls.
Thankfully, my selfishness quickly wore off and Fewa quickly became the center of our family. The role of an older sister always entails some sort of responsibility. However, the role of an older sister to an autistic sibling is a great deal more work. At first, it seemed like every day with him was a challenge, especially for my mother. I remember seeing my mum helping Fewa with simple tasks like brushing his teeth, helping him to get dressed, or feeding him lunch, with each day ultimately ending in exhaustion. Our family has been so blessed to have help from carers, but no one can deny the resilience my mother has had raising Fewa. It is the thing I most respect about her.
Every day, I see him becoming more independent. Our relationship is becoming less one-sided; I can truly say that we are friends. Fewa doesn't need anyone's sympathy. He is the most genuine and caring person I know. This is probably why I have never seen Fewa's autism as necessarily and negative, it is a unique characteristic that adds to the complexity of the person that he is.
I am not naïve or unrealistic. I certainly have some gnawing worries about the future. Fewa will always need support of some kind. At age sixteen he still requires 24 hour help. I would say that the biggest misconception about autism is that people who have it are socially inept geniuses – Rain man, anyone? Yes, that is true for some autistic people, but there is a reason the official term is "autism spectrum disorder". It is a spectrum, and it can range from children who are not able to speak at all to children who can go to normal schools.
No matter what I do, I need to build my life with Fewa in mind. My parents won't be around forever, and his care and well-being will become the responsibility of me and my sisters. It is true that consideration for Fewa will always affect the decisions I make in my life. Despite this, Fewa is by no means a burden. These worries do not reduce the immense love I have for my brother who has brought so much joy and shown me the purest form of love. To quote The Bard, "Love sought is good, but given unsought is better." It is Fewa's unconditional love that has shaped me into the woman I am today – a sister, a teacher, a carer, and a best friend."