Top 10
Top 10 Most Expensive Phones In The World
Phones serve different functions such as making and receiving calls, cameras, accommodating web browsers, video players, navigational systems, e. t. c. The world is evolving and technologies are being upgraded. Many beautiful and expensive phones have a good user experience and are worth using.
These expensive phones all have different components that make them stand out from their counterparts. They will provide you with what you need to perform your daily activities and wow your mind.
Top 10 Most Expensive Phones In The World
1. Falcon Supernova iPhone 6 Pink Diamond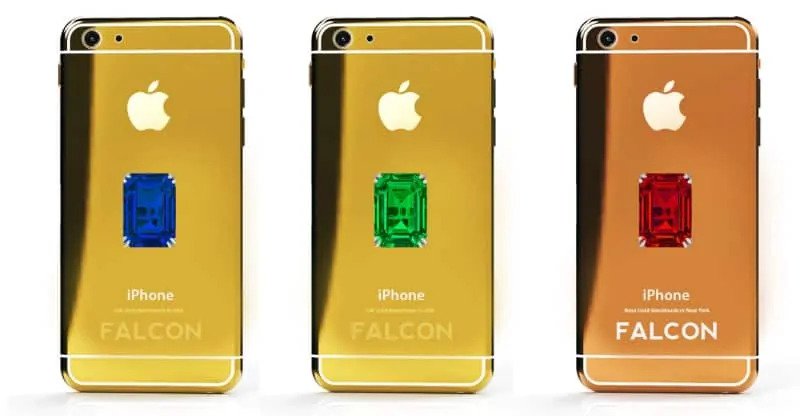 The Falcon Supernova iPhone 6 Pink Diamond is the most expensive phone in the world. The Falcon company which is in New York has clients from heads of state to celebrities and royal families.
This phone comes in three versions: 18k Rose Gold iPhone, 950 Platinum iPhone and 18k Yellow Gold iPhone. Its internal memory is 128GB; and as the company does not develop its own phones, it cooperates with Apple.
The beautiful pink diamond on the back of the phone has made it very expensive. Its cost reaches $48.5 million.
2. iPhone 4s Elite Gold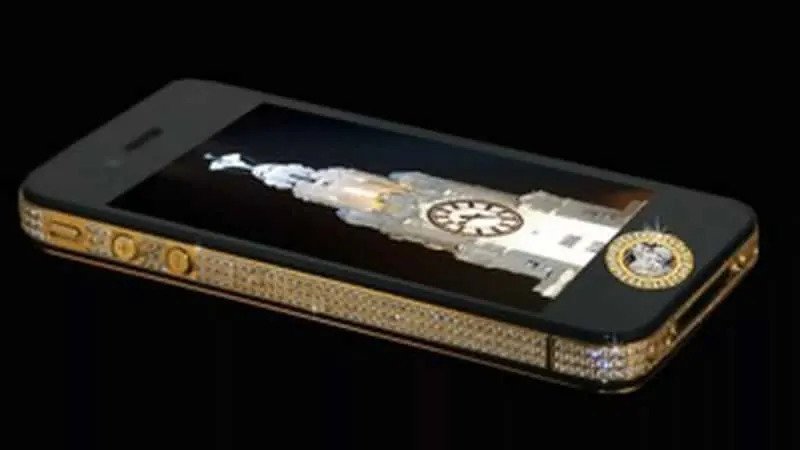 Stuart Hughes who also made the iPad 2 Gold History Edition ($8.5million) and Victoria Beckham's Coveted iPhone, has produced the cream of the crop when it comes to smartphones.
Its features include: 500 flawless diamonds, 24-carat gold back, 53 diamonds on the back Apple logo, Good navigation button with 8.6-carat diamond and an extra 7.4-carat pink diamond. There are only two of the Elite gold phones made.
It is the second most expensive phone in the world with an estimated price of $9.4 million.
3. iPhone 4 Diamond Rose Edition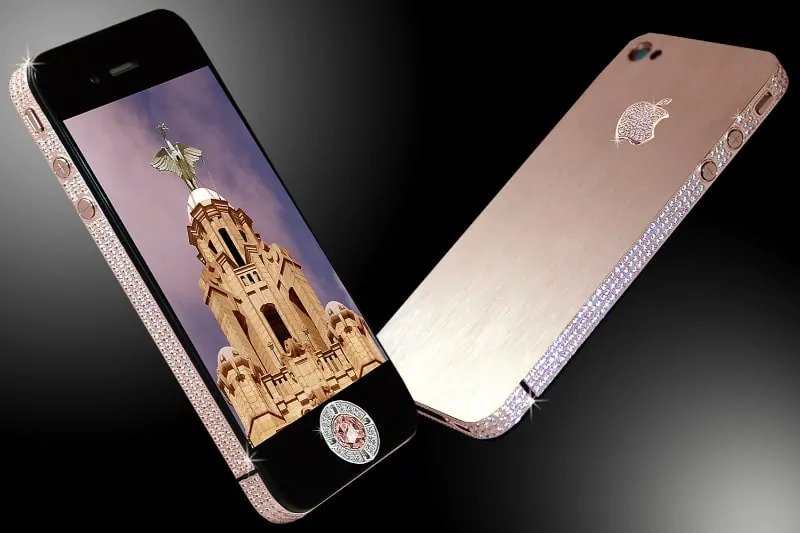 The iPhone 4 Diamond Rose Edition features a bezel handmade from rose with around 500 individual flawless diamonds (100ct) on the front and 53 diamonds on the Apple logo on the rear.
It is another iPhone design collaboration from Stuart Hughes and has only two models with each one completely customized for their owners.
It is the third most expensive phone in the world going for $8 million.
4. Goldstriker iPhone 3GS Supreme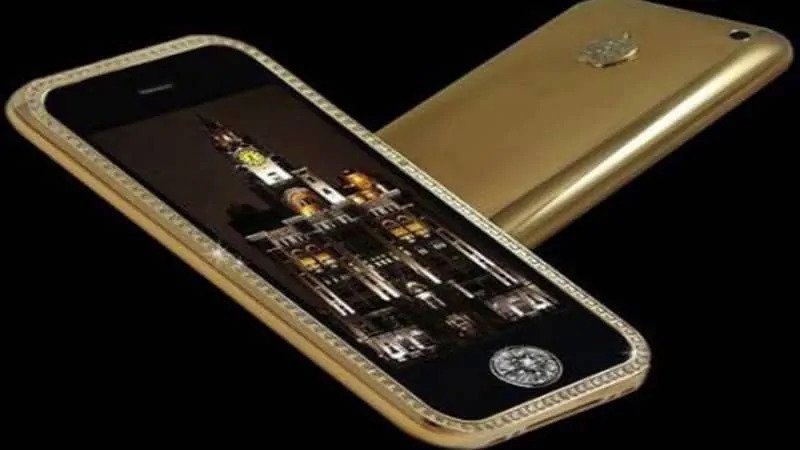 The Goldstriker iPhone 3GS Supreme was manufactured in Liverpool by Stuart Hughes. It has 136 diamonds and 71 grams of 22-carat gold. You will be given a solid granite box; made from a single piece of granite, embellished with top-grain leather and Kashmir gold when you buy this phone.
It took 10 months to make and it is the fourth most expensive phone in the world with an estimated price of $3.2 million.
5. iPhone 3G Kings Button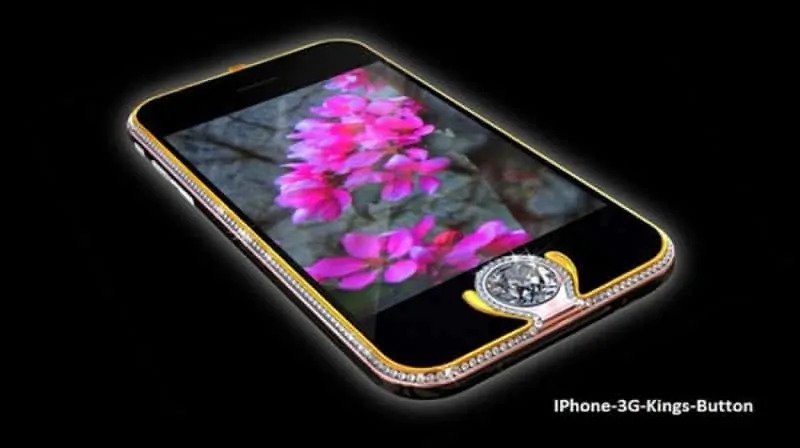 iPhone 3G Kings Button phone is made of solid 18-carat yellow gold, white gold and rose gold with the white gold line encrusted with 138 brilliant cut diamonds. Its plastic home button has a rare 6.6-carat diamond.
This phone built by Austrian designer, Peter Alisson is the fifth most expensive phone in the world coming at $2.5 million.
6. Diamond Crypto Smartphone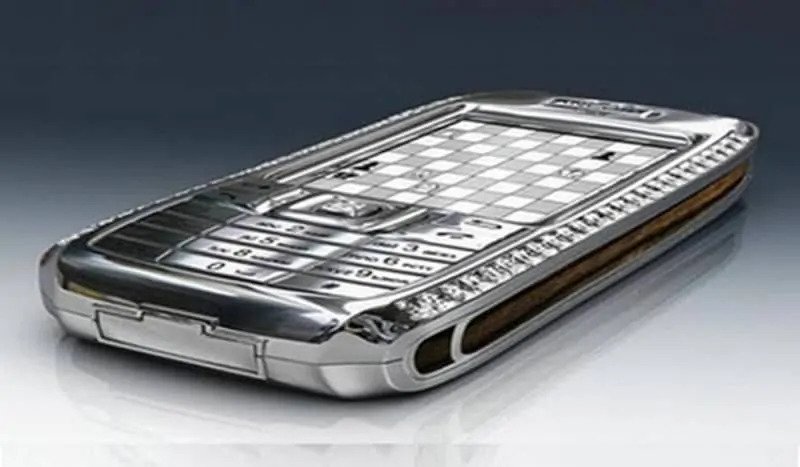 The Diamond Crypto Smartphone was designed by Austrian designer, Peter Alisson. It is made of Platinum and has a good logo, a home button and some wood panelling on the side. It is studded with 10 rare blue diamonds, 50 diamonds and has encryption technology to keep its data secure.
It was considered to be the most expensive phone in the world but it is now the sixth most expensive phone in a price range of $1.3 million.
7.Goldvish Le Million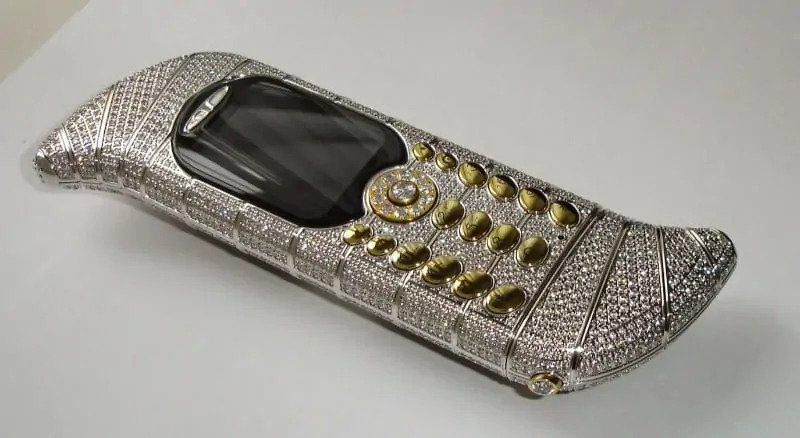 The Goldvish Le Million was at a time listed in the Guinness Book of World Records as the most expensive and exclusive phone in the world.
Designed by Emmanuel Gueit, the phone is made from 18-carat Gold and 120 carats of WS-1 graded diamonds encrusted over it.
It has a Unique shape and only a limited production of three pieces. Goldvish Le Million has an internal memory of 2GB, 1600 x 1200 pixels and a battery of 950 mAh.
It is the seventh most expensive phone in the world and costs $1 million.
8.Gresso Luxor Las Vegas Jackpot
The Las Vegas Jackpot was designed by Gresso, a world-famous accessory designer. Only three units of this phone were produced due to its expensive nature.
Its battery capacity is 860 mAh, a rear camera of 2mp and made from 180 grams of gold and diamonds – 45.5 carats each. The phone's back is made from the wood of an African tree that is 200 years old.
It is the eighth most expensive phone in the world at $1 million.
9.Goldvish Revolution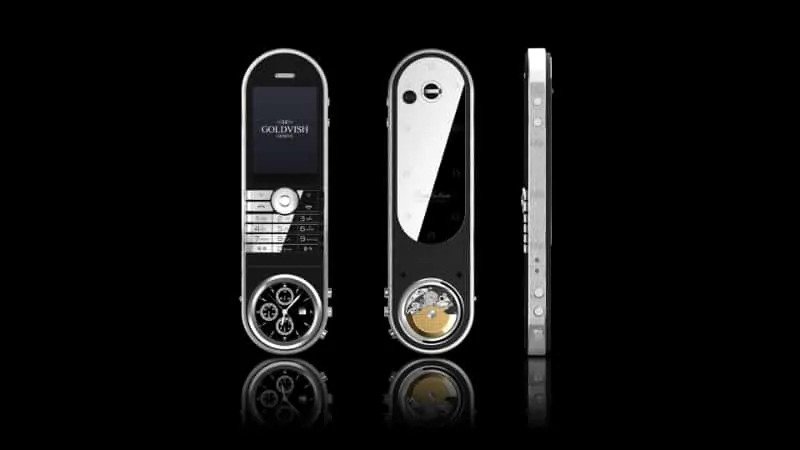 The Goldvish Revolution is like a weird candy bar looking like a mix between the very stylish Motorola Aura and a Mobiado Phone. One of the most interesting things about it is that it has a combination of the parts of a luxury phone and a mechanical watch in one unit.
It is made from white and pink gold, diamonds, fine leather with a sapphire glass display case.
The phone is part of a thirty-two-unit series and it is the ninth most expensive phone in the world at $490,000 million.
10.Vertu Signature Cobra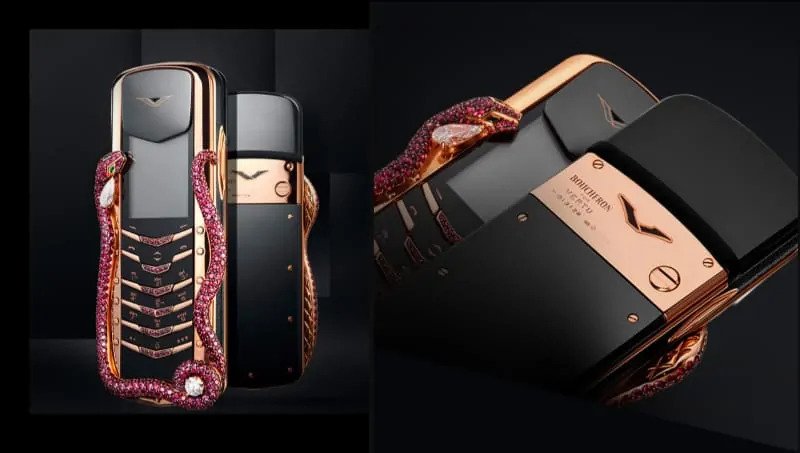 The Vertu Signature Cobra was launched by luxury phone-maker, Vertu. A significant feature of it is the design which includes a snaked figure wrapped around the edges. 
The snake's eyes on the device are made with emeralds, and the phone was made with 439 rubies. Only 8 units of the Vertu Signature Cobra have been manufactured.
It has an internal storage of 16GB, 2GB of RAM and a talk time of 5 and half hours. It is the tenth most expensive phone in the world at $360,000.
Conclusion
It is mind-blowing knowing that these kinds of phones are being manufactured. Mobile phones have become the most used gadget of the 21st century and these devices are beneficial to human beings all over the world. The more functions it performs, the more technical and expensive it is. You too can be an owner of one of the world's most expensive phones.
ALSO, READ Top 10 Most Expensive Things In The World