Originally posted 2023-01-06 17:22:43.
Remote jobs (work from home) are now taking the place of 9-5jobs in Nigeria and all over the world. Many people are quitting their onsite or offline jobs to work online, or doing online jobs as their side hustle to increase their income.
Many people are doing online jobs to supplement their incomes, especially with the present economic situation. Imagine what an extra 100 thousand naira could do for you at the end of the month.
There are numerous jobs online, with less stress and even a better pay than your regular job. All you need is a laptop or a good mobile phone, and data. With online jobs, you get to decide your working hours.
In this article, you will discover  legit online jobs  that you can do from the comfort of your home in Nigeria.
10 Remote Jobs in Nigeria
1.Blogging
Blogging is one of the most lucrative online jobs available in Nigeria today. Blogging is basically sharing your knowledge or information about any topic.
You can engage in blogging in two forms. You can start your own blog or run other people's blog. You can blog about anything at all, from food and  health, to lifestyle and fashion,  to politics and sports news, etc.. The list is  endless.
Lots of people and companies are searching for bloggers to help them write contents, drive engagement to the content and their website, and manage their blogs.
If you decide to blog for others, you can get remote blogging jobs on Indeed, probloggers, Upwork, Fkexjobs, and others.
On the other hand, people who run their own blog earn more. Self-bloggers earn between #1,000 to over #30 million every month, depending on their niche, number of engagements , number of visitors on their blog, and other many factors.
Even though starting your own blog is more lucrative, you are advised to first gain experience working for others, after taking a course on blogging.
To start a blog you will need a Domain name, host, a website, constant content for the blog, and lots more.
2.Software Development Job (Programming Job)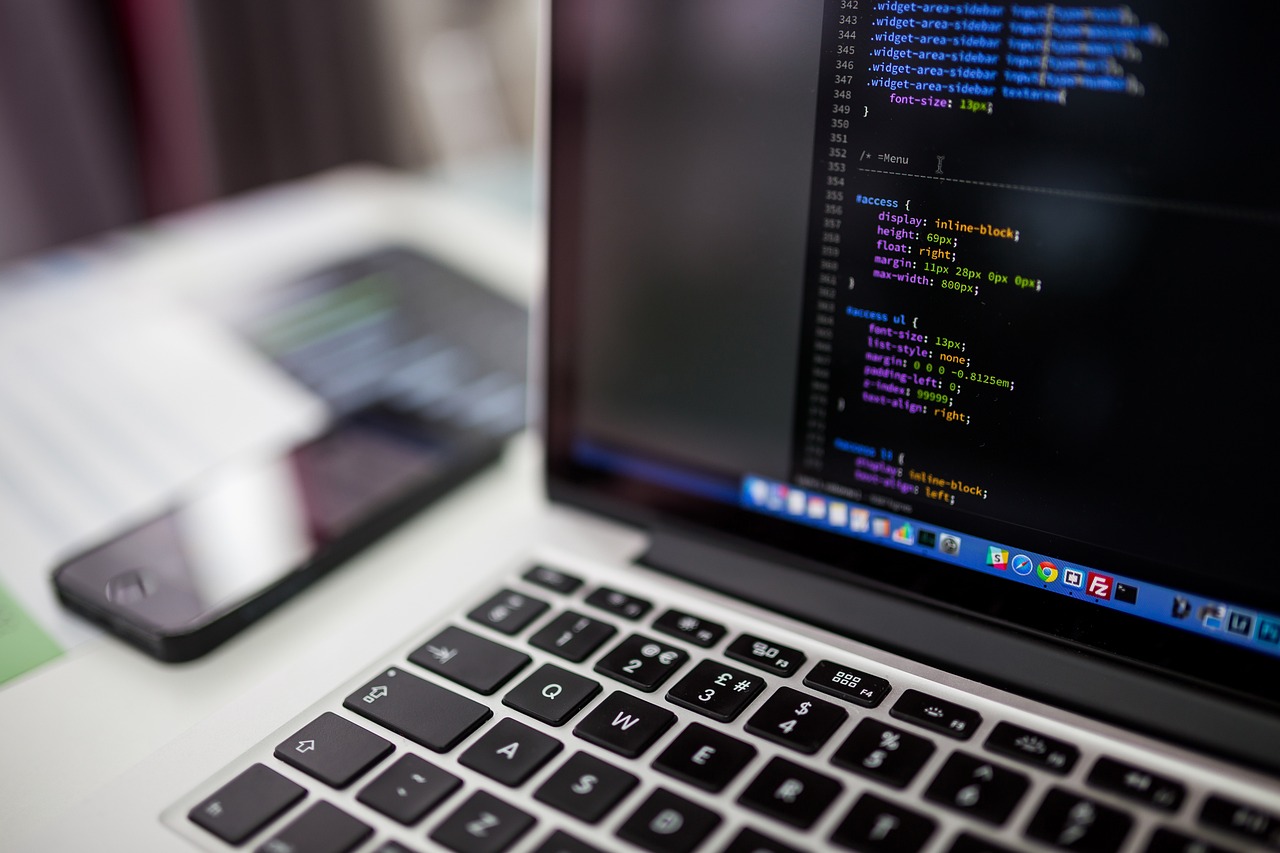 Software developers are in very high demand, not just in Nigeria, but the world at large. It's one of the highest paying remote jobs.
Software development (programming) is all about creating digital tools, and building a computer software that solves a problem.
All the social media platforms we know today are all software's, built by a person or group of people to solve the problem of communication in the world. Examples are WhatsApp, Facebook, Instagram, and others.
The opportunities open to programmers are almost limitless, and the best part is you can work from the comfort of your home.  Software developers can earn up to a million naira monthly.
To become a software programmer, you need to first take lots of courses and become very good in your field. As a software developer(, software programmer), you can earn up to 2 million naira monthly from the comfort of your home, working for big companies in US, Europe, and other countries.
3.Data Entry
Although not very popular, Data entry jobs are one of the most lucrative remote jobs you can find today.  Data entry jobs can be done by anybody even with little or no experience.
Data entry jobs is primarily about helping the company stay organized. All you need to start a data entry job is an eye of details, follow instructions, have a fast typing skill and be a good researcher.
The data you might be asked might be anything from Entering names of companies in an area, dates for events, list of their competitions and lots more.
Data entry jobs pay per hour, and you can make between $5 – $50 an hour from the comfort of your home.
You can find data entry jobs on LinkedIn, Upwork, e.t.c
4.Web Design
Web designers are in high demand in the online space as most business people are bringing their offline businesses to the online world.
If you are a skilled coder, website builder and web designer, you can make up to 1 million naira monthly online, just by helping people build their website.
To begin earning online as a web designer, you need to have a website containing your contact information. Your website will also serve as an avenue to advertise your website building skills. If your website is poorly designed, people won't patronize you, as nobody wants a mediocre website.
You can get web design jobs on Fiverr, LinkedIn, Upwork and even your social media platforms.
5.Survey
Survey is primarily answering questions online and getting paid. Just have a phone and stable internet connection, and register on any survey website or platform.
This remote job sounds too good to be true right? But technically you are actually helping the companies you do surveys for.
With the help of the data gathered from surveys these companies grow and improve their businesses.
There are lots of survey websites online, and you can join as many as you want. Most Surveys that will be made available to you will depend on the answers you provided when you were signing up.
These surveys are targeted at a particular group(either Religious, industries, tribes, e.t.c ) most of the times, so not all surveys will be available to you.
6. Virtual Assistant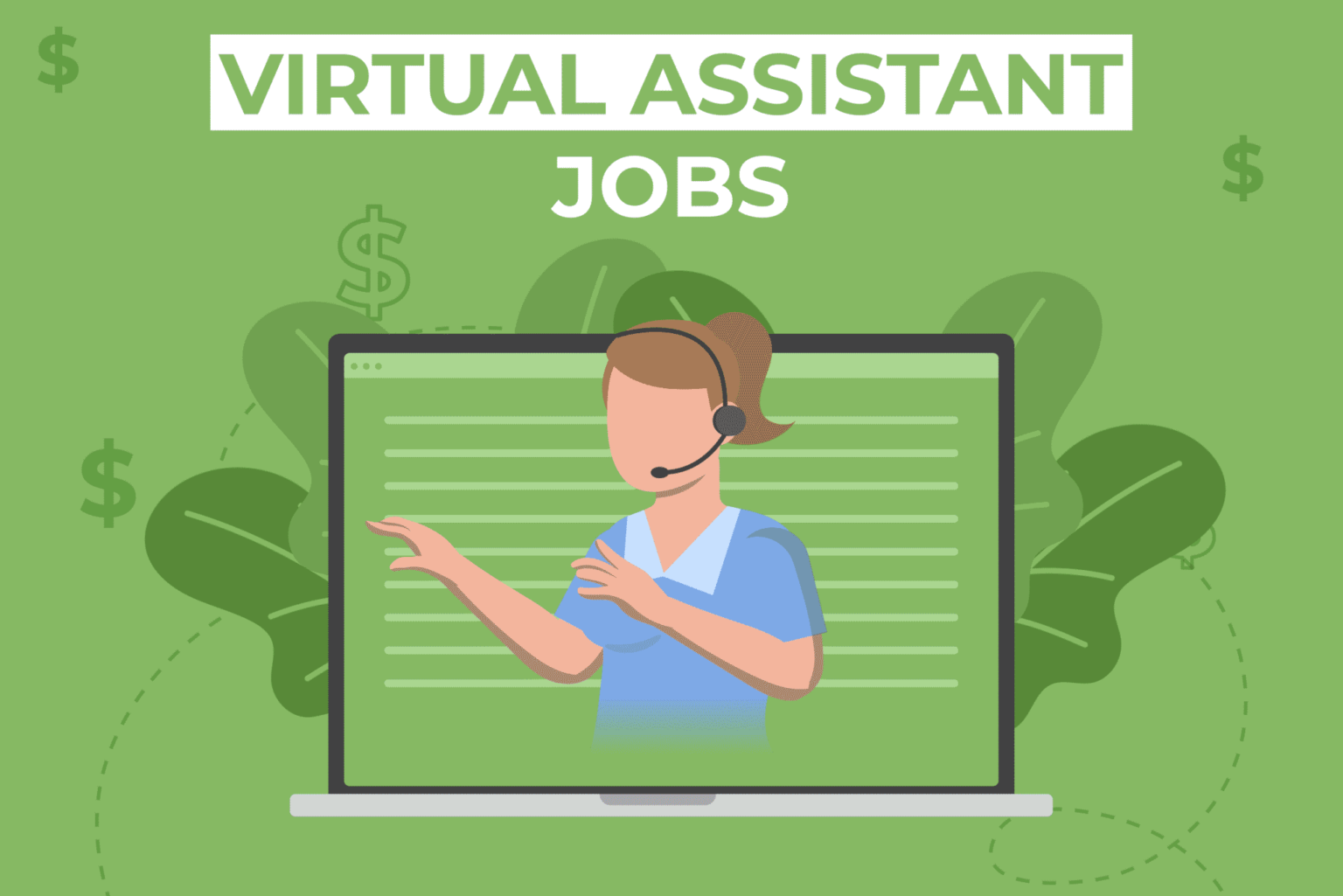 As a Virtual assistant, you get to perform administrative support duties from your home.  It's basically a remote secretary (office Assistant) job.
The duties of a Virtual assistant may include any or all of the following: Writing and replying emails, Scheduling meetings, booking appointments, making travel arrangements, managing the company's online presence and lots more depending on the specifications.
Virtual assistants are mostly paid per hour, but depending on who you work for, your payment might be weekly or monthly.
Discover countless Virtual assistant jobs on LinkedIn, Upwork, Flexjobs, Fiverr, Jobberman, and many other websites.
7. Online Tutoring
Lots of people are making thousands and even millions of naira monthly through this. Online Tutoring is just  teaching people online for a fee.
You can teach on anything, just be really good at it. There are lots of people online that are curious about alot of things, and you can satisfy their curiosity by teaching them about it.
The hottest niches currently in online teaching are Languages, Cooking, Website design, graphics design, Marketing, Business, self development. There is also a lot of audience for other topics.
You can teach in various ways, including creating a course, one on one sessions, hosting webinars, and many other ways.
An online tutor can make over #500,000 a month.
ALSO, READ How to Make Money on Jumia
8. Affiliate Marketing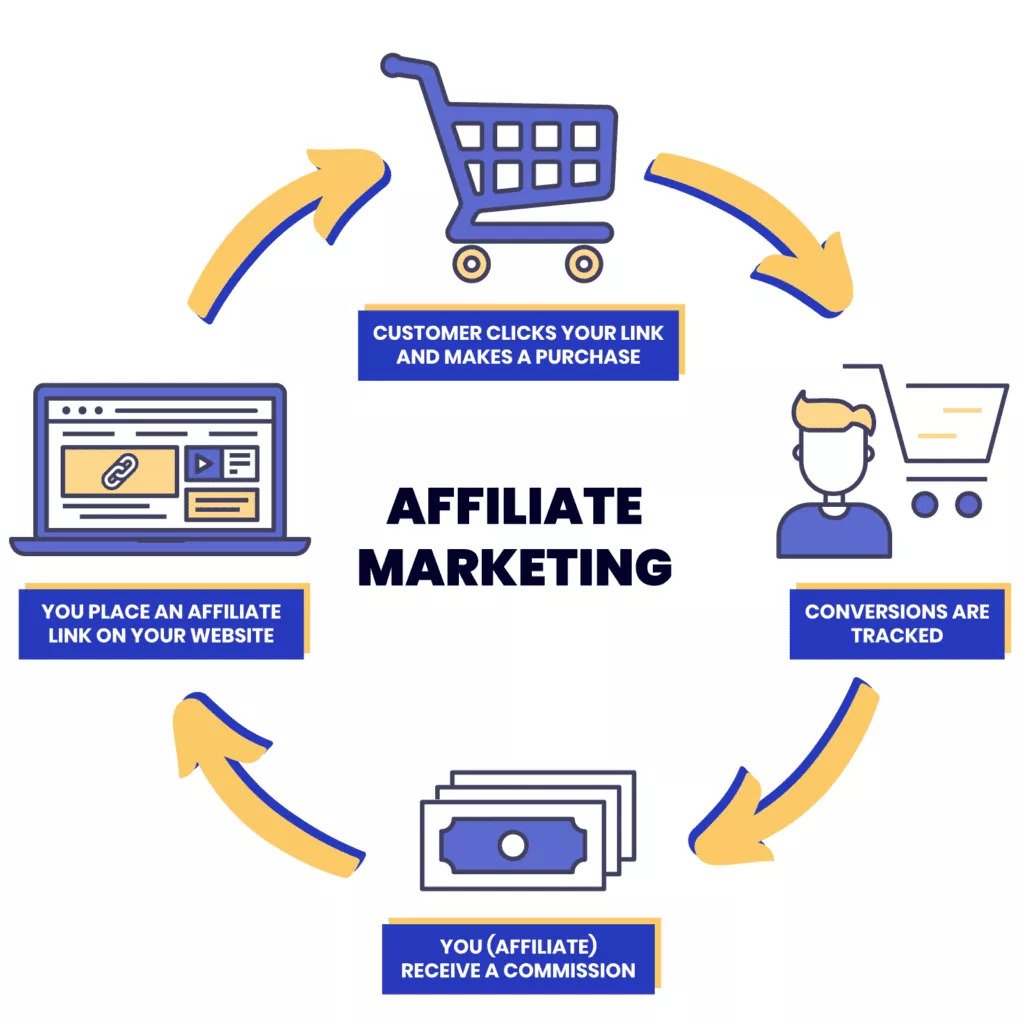 Affiliate marketing is basically referring goods or services that are not yours to people and get paid a commission.
When you become an affiliate for a particular product or service, you are a given a unique link, that you share on your website or social media platforms, and when any one buys through that link, you get paid a fee(commission). It's as easy as that.
You can become an affiliate for as many platforms as you want. But to succeed, you must identify the type of products or services you wish to promote, then choose social media platform to promote it on.
An example of affiliate marketing, Let's assume you are an affiliate for a company that sells a course for 60k and you earn a 15% for any purchase made through your affiliate link. After promoting the course and running ads, you get 100 purchases at the end of the month.
Let's calculate your income for that month: #60,000 * 100 = #6,000,000. And your commission is 15% of your sales= #900,000.
Imagine earning #900,000 a month without having a product or leaving the comfort of your home. Awesome right!!
There are lots of affiliate marketing platforms, including expertnaira, digistem, Konga, Jumia Jforce, and lots more.
9.Social Media Manager / Marketer/ Influencer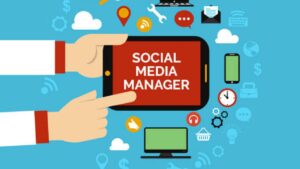 Social media has provided most job opportunities that the government of some countries. The opportunities on social media are endless.
You can make money through that Instagram, Facebook, TikTok, and Twitter that's is draining your data.
Some of the jobs you can do on social media includes:
Social media Marketer:  A social media marketer helps businesses, companies and organizations get leads, which they convert to customers or subscribers.
Social media manager: A social media manager's job is to handle the online image of the company, organization or person. Most celebrity social media pages are handled by a social media manager rather than the celebrities their selves.
Social media Influencer: As a social media influencer, your job is to promote the goods or services of your employer. An example of social media influencing are those people that get endorsements with various brands.
Before you can start earning from social media in any of these ways, you need to first build your social media presence, and establish yourself as a boss in any niche of your choice.
10. YouTube Video Blogging
You can make money from blogging videos on YouTube. Becoming a YouTuber is one of the most lucrative remote job in Nigeria today.
YouTube blogging is basically posting videos on YouTube constantly. The videos can be about anything from Comedy and sports, Food and music, to anything at all.
You earn from Google Adsense as you grow your audience on YouTube, and you can also market other products on your YouTube channel (affiliate marketing).
To start making money as a YouTube blogger, you need to have a good camera or phone with a good camera, to shoot your videos.
One advantage YouTube blogging provides that other remote job platforms doesn't have is you become Famous too if your videos go viral.
11.Freelancing
Freelancing is offering your skills part time online to a  company or individuals for a stipulated project. As a freelancer, you can work with multiple people at the same time as you are not committed to any particular person.
There are many freelancing jobs online for any skill you have, the skills could be graphics design, website design, writing, translating, video editing, social media skills, Voice acting, programming, Virtual assistant, copywriting, and countless more.
So basically as a freelancer, you can offer your skills to multiple people online and make money without leaving your bedroom.
To help your journey as a freelancer, you need to join a freelancing platform, register your skill or skills, bid for jobs and start earning. Examples of these freelancing sites are Fiverr, Jobberman, Upwork, Freelancer.com, Problogger, People per Hour and lots more.
Apart from these remote jobs listed above, other online jobs you can do to earn money includes Translating (From one language to another), Voice acting, online bank sales agent, search engine evaluation, Writing resumes, personal trainer, Book keeping, online recruiter, email marketing, proofreading, Customer service representative, Website tester, Podcasting, Trading Forex and cryptocurrency, digital marketing, Business coaching, Consultancy, copywriting and countless more.
Tips for applying for Online Jobs
Having a skill is one thing, but knowing how to market this your skills online, getting a job online and earn money from the comfort of your home is another thing.
Here are some tips to help you when applying for Online Jobs:
Have an Updated Resume
Regularly update your profiles on all freelancing and Networking platforms
Use select keywords (especially the ones relating to your niche or skills)
Apply for Jobs through the company website or legit job search engines
Carefully scrutinize Job openings before applying
Have a separate cover letter for each job application
Make Sure your cover letter, Resume and Job samples are error free before submitting your application.
Follow up Your Job Applications
Keep Applying for more Jobs
FAQs about Online Jobs in Nigeria
1.What jobs can I do online in Nigeria?
Some of the jobs you can do from home and earn money in Nigeria are:
Resume writing
Freelance writing
Transcriptionist
Online Tutor
Social media manager
Survey
Graphics design
2.What is the best website to get online jobs?
Some of the best website to get online jobs in Nigeria are:
Upwork
Fiverr
Indeed
Flexjobs
Monster
Freelancer.com
People per Hour
LinkedIn
3.How can I work on online and get paid instantly?
Survey jobs offers instant payment for each survey you take. Here are some of the best Survey sites:
Branded Surveys
Survey Junkie
Upside
Swagbucks
Amazon MTurk
Ibotta
Opinion Outpost
4.How can I get paid daily?
Here are some online jobs that can pay you daily:
Freelance writing
Blogging
Transcription job
Reddit Jobs
Website testing
Surveys
5.How do I make money as a creative and Tech savvy person?
Some online jobs available in Nigeria for creative and Tech savvy people are:
Website design
App development
Starting a podcast
Graphics design
Affiliate marketing
Video Blogging
E-books publication
Programming
6.How can I make $100  a day online?
You can legitly make a $100 online by engaging in any of the following online jobs:
Freelance writing
Paid surveys
Consultation and Coaching business owners
Creating online course
Selling a digital product
A blog or website (Through Google Adsense)
7.How can a Nigerian Student make money Online in 2022?
As a Nigerian Student, here are some online jobs you can do by the side to earn money:
Graphics design
Blogging
Web design
Programming/coding
Surveys
Becoming a YouTuber
Freelance writing
Translation
Conclusion
To wrap it up, none of the remote jobs we talked about here are get rich quick schemes. To start making money from any of these jobs, you need to put in work, show up everyday and establish yourself as an authority in your field.
Hardwork, persistence and consistence is the only way you can make money anywhere and the online space is no different.
 ALSO, READ How to create a WhatsApp Tv and Earn from It