Nnamdi Kanu: Biography, Relationship, and Net worth
Nnamdi Kanu biography and Profile
Nnamdi Okwu Kanu was born on the 25th September 1967. He Hails from Nigeria, and he's also a British citizen. 
Nnamdi Kanu is a Pro-Biafra Political activist. He's the main leader of the Indigenous People of Biafra(IPOB).
Nnamdi Kanu founded IPOB in 2014. The main objective and goal of the IPOB movement are to restore the separatist state of Biafra that existed in Nigeria's Eastern Region during the Civil war that took in Nigeria between 1967-1970. 
The talk of a breakaway is not new; in 1967, General Ojukwu led some Igbo leaders to declare a Biafran State. The war in 1967 led to the death of thousands of people. The secessionist Movement was conquered. 
The whole idea was about Biafra was long forgotten by people until Nnamdi Kanu stepped in and started taking up the cause.
In 2009, he started a radio station called "RADIO BIAFRA," IN THE United Kingdom. This was when he started becoming popular.
On October 14, 2015, Nnamdi Kanu was arrested by the Nigerian Government and charged with treason in Lagos. He was in prison for more than a year. When he was in court, he was seen wearing a Jewish prayer shawl and head covering. He stated that he believes in Judaism and considers himself a Jew. He had frequently led his Biafran people to various Jewish prayers and religious practices.
He was released on bail on April 28, 2017. Early 2021, in a low-level Biafran separatist uprising, Kanu played a major role in the uprising in South-East Nigeria. Nigerian security forces tried to quench the Eastern Security Network, which was the military arm of IPOB. Despite the struggles, Kanu maintained that IPOB was interested in a peaceful solution without violence to achieve Biafran independence. He was arrested in June 2021 and transferred to Nigeria via Interpol.
Nnamdi Kanu Profile Summary
Date of birth:  September  25, 1967
Nationality: Nigerian
Website: ipob.org/
Notable Work: Radio Biafra
Occupation: Political Economist
Movement: Indigenous People of Biafra
Spouse(s): Uchechi Okwu Kanu

Nnamdi Kanu Relationship and Early life.
Nnamdi was born on the 25th of September 1967 in Isiama Afra Ukwu, Umuahia, Abia State. Abia state is one of the State territories under the Republic of Biafra. 
HRM Eze Israel Okwu Kanu is his father (A traditional Ruler), and Ugoeze Nnenne Kanu is his mother. He was raised in Umuahia. Nnamdi Kanu was the first child out of the five children and the first Son of his father. 
Kanu attended Library Avenue Primary School and Government College Umuahia for his secondary education. He attended UNN (University of Nigeria, Nsukka) and then moved to the United Kingdom before graduating. On January 5, 2016, Mazi Nnamdi Kanu married Uchechi Kanu. Their union was blessed with a newborn boy born at an undisclosed hospital while he was in detention.
He educated himself on Nigerian, Igbo, Tribal, and Biafran history.
Before anyone could start any movement that has to do with historical facts, he/she must be aware and update on what happened in the Past. Nnamdi Kanu was a person who has a Voracious Appetite for Historical Books. After studying different religions, cultures, beliefs, ethnic groups, and other aspects of life, he believes that everything ethnic group in Nigeria should not be together as a nation because they are different in so many ways.
His entire wish was to restore Biafra as a nation for the Igbo community. Kanu took up arms to fight the battle after learning that Ralph Uwazuruike (Former leader of the Movement for the Actualization of Biafra) was collecting money from the Government in the name of the pro-Biafra struggle for personal aggrandizement at the expense of the Biafran struggle.
Early Activism
Kanu started his activism movement as a Radio Biafra director and anchor. Kanu began his activism for Biafra's freedom as a director of Radio Biafra and an anchor of Biafra awareness under Ralph Uwazuruike, leader of the Movement for the Actualisation of the Sovereign State of Biafra (MASSOB), who stated during a meeting in Kaduna, Nigeria on June 12, 2014, that he handed over Radio Biafra to Nnamdi Kanu, leader of IPOB. 
On the other hand, Radio Biafra was founded in 1967 by the defunct Biafran Government to advocate the Biafran cause. Kanu was a relatively unknown figure until 2009 when he founded Radio Biafra, a station that campaigned for an independent state for the Igbo people and broadcast from London to Nigeria.
He founded IPOB in 2014.
 Nnamdi Kanu spoke as a guest speaker at the World Igbo Congress in Los Angeles on September 5, 2015, telling his audience that "we need guns and we need bullets."
Interesting Facts about the IPOB Leader
1.He Wanted Biafra By All Means
All Kano wanted was freedom for Biafra to be established. He believed that Biafra was the "promise land," and his mission was to make his dream come true. All is planned after the Soldiers stormed his village in Abia state in the year 2017. As a result, he was overthrown as the leader of the IPOB.
2.He is No Longer the IPOB Leader 
Nnamdi Kanu has been accused of escaping with embezzled funds donated to promote the cause after his disappearance in 2017 following an army invasion of his home. In 2016, it was recorded by Amnesty International that the Nigerian security forces close to 150 of his followers. Before he disappeared, more death was recorded. This means he has lots of supporters not to think of those not present with him.
3.He Has a Massive Fan Base
Nnamdi Kanu has worked hard for Biafra, gathering for himself many fans. Many of his supporters have been caught worshiping him, kissing his feet, and calling him their savior. His followers don't really mind if they lose their life; that's to show the extend they love and believe in him.
Arrest
Kanu was arrested in Lagos state on October 18, 2015, by Nigeria's secret police, that is, the DEPARTMENT OF STATE SERVICES (DSS).  Kanu told his lawyers that he was detained in his hotel room at the Golden Tulip Essential Hotel Ikeja, Lagos State, on October 14, 2015, by officials of the Federal Government of Nigeria, the State Security Service (SSS). [23] In a press conference, the solicitors stated that their client's whereabouts were uncertain between October 14 and October 17, 2015, until the press media broke the news of his arrest and imprisonment by the SSS in Abuja on October 18, 2015. [23] Protests erupted in Delta State, Enugu State, Rivers State, Abia State, Cross River State, Imo State, Akwa Ibom State, Bayelsa State, and Anambra State following Kanu's arrest. 
Court Trail
On November 18, 2015, Magistrate Court 1 in Abuja instructed the Department of State Services (DSS) to bring Kanu in court on November 23, 2015. [28] According to reports, the Department of State Services (DSS) has secured a "secret court order to jail Nnamdi Kanu," 
In an interview, Kanu's lawyer, Vincent Obetta, said the prosecutor handed him a paper carrying a court order for the Department of State Services (DSS) to imprison Kanu for the next three months to "conclude what they stated was an investigation of terrorism and terrorism financing." 
Meanwhile, Kanu's loyalists descended to Nigeria's capital city of Abuja in luxurious buses in a peaceful protest supporting their leader, who the Federal Government arraigned before the Wuse Zone 2 Magistrate Court in Abuja on November 23, 2015.
While the hearing was going on, pro-Biafra protestors with placards sang and danced outside the courthouse. T-shirts and caps bearing slogans like "Biafra Now or Never," "Buhari Release Kanu For Us," and "On Biafra, We Stand" were worn by protesters.
More IPOB protests, involving over 15,000 people, halted vehicle traffic in Onitsha, a key economic hub in the southeast. On the same day, nearly 20,000 demonstrators gathered in Aba, Abia State. 
Kanu, through his lawyer, applied with the Federal government, requesting that he be transferred from the Department of State Services (DSS) to prison. Obetta, his attorney, maintained that moving his client to prison would allow him easy access to his legal team. 
The Department of State Services (DSS) asked the Wuse Zone 2 Senior Magistrates' Court to dismiss Nnamdi Kanu's trial under section 108(1) of the administration of the criminal justice act 2015.
Idakwo went on to say that the Department of State Services (DSS) had acquired a 90-day detention order from the Federal High Court in Abuja on November 10.
Kanu's lawyer, Obetta, however, protested to his client's continuing imprisonment.
Obetta asked the court not to dismiss the case because the prosecution had not presented any evidence from the Attorney-General of the Federal Republic of Nigeria, who had the right to do so. "The DSS disobeyed the order of the court which provided bail that was finalized but not given," Obetta said in court, adding that "the accused had been in Department of State Services (DSS) custody since he was arrested." [41] After hearing both sides, the court's magistrate, Usman Shuaibu, delayed the case until December 1, 2015, for a decision. 
ALSO, READ: Naija Music Download
Nnamdi Kanu's Prison release and disappearance
Vanguard announced on October 20, 2015, that Nnamdi had been released on bail. However, news sources supportive of IPOB's goals described the bail as "controversial," claiming that the DSS announced the bail to "calm the furious people of Biafra." Justice Binta Nyako has finally released Kanu on bail due to his health.
Kanu vanished from public view when the Nigerian military attacked his residence in September 2017, resulting in the deaths of 28 IPOB members.  After not being seen in public for over a year, there was widespread suspicion about his location, with IPOB members accusing the Buhari administration of kidnapping him. Unattributed images and videos purporting to show him in Israel were widely disseminated on social media in October 2018, and mainstream media later corroborated this. 
Despite his reappearance, his exact location and living quarters remained a mystery over the next years.
Nnamdi Kanu net worth (Latest)
Nnamdi Kanu is the Director of Radio Biafra and the 'Supreme Commander' of Biafra (IPOB). His net worth is reported to be $277,233. (N100 Million). According to former top IPOB members who fell out with Nnamdi Kanu, Kanu's main source of revenue is donations from around the world for the Biafran fight, which he allegedly diverts for personal use.
Kanu is said to have a sizable cash reserve, which he received from Igbos worldwide, who support Biafra. The same system is utilized to cater and operate Radio Biafra regularly.
Does Nnamdi Kanu Have a Job?
No, Nnamdi Kanu is the director of Radio Biafra and the Indigenous People of Biafra's "Supreme Commander" (IPOB). He earns money and is supported by donations from Igbos all over the world who support the Biafran fight. The IPOB also charges its members a monthly fee of N1,000, which is claimed to fund the Biafra cause.
Continued Biafran activism (Story)
In a June 2017 interview, Kanu demanded bullets and guns from a group of Nigerians based in the United States for self-defense against the ongoing attacks on Igbos by Fulani herdsmen in Biafra lands. 
Kanu's coherent strategy has been to use civil disobedience to press home his demand for his people's freedom. Nnamdi Kanu has stated on numerous occasions that his adoption of Martin Luther King Jr. and Mahatma Gandhi's forms of civil disobedience will result in the "restoration of Biafra."
Nnamdi Kanu expressed his faith in the teachings of Martin Luther King Jr. and Mahatma Gandhi in an interview with Newsweek. "I hope that what we are looking for can be accomplished peacefully. I am an advocate of passive resistance. Gandhi and Martin Luther King tried it to excellent effects, so why should it not work in our case?"
Before the 2019 presidential election, IPOB threatened to boycott it. 
According to IPOB leader Nnamdi Kanu, "It [the boycott] is a multi-faceted approach. It is civil disobedience, passive resistance. It is an expression of our resentment of Nigeria and what it represents". 
Kanu's stance on election boycotts was strongly criticized by local Nigerian politicians who argued the opposite. the evening before the election, Nnamdi Kanu lifted his boycott position and urged Biafrans to vote, describing his situation as "signed, sealed, and delivered." [47] His change was interpreted differently by different people as being receptive to the appeals and opinions of others.
2021 Insurgency and second arrest
Kanu announced in December 2020 that IPOB had established the Eastern Security Network (ESN), which was to safeguard southeastern Nigerians from bandits and armed Fulani herders. Kanu later gave all governors in southeast Nigeria 14 days to ban open grazing, threatening to deploy the ESN to enforce the ban if the authorities did not.
The formation of a non-state-sanctioned paramilitary organization was deemed unacceptable by the Nigerian Government, and the group was suppressed. The situation deteriorated further in January 2021, when the Nigerian military was repulsed in its attempt to expel the ESN from Orlu, Imo.
Kanu ordered the ESN to pull out to the bush before launching another offensive, effectively ending the conflict for the time being. [ On February 18, the Nigerian army and air force resumed hostilities by launching a military offensive against the ESN; the next day, IPOB proclaim that a state of war had been declared between Nigeria and Biafra as of February 18.
As a result, IPOB and other Biafran separatist groups began to mobilize and fight security forces in several southern Nigerian states. Despite this, Kanu maintained that IPOB was seeking a nonviolent resolution to the conflict and that the ESN was supposed to fight bandits, not Nigerian security forces. Regardless, Nigerian authorities labeled IPOB a terrorist organization and accused Kanu of instigating violence.
Nnamdi Kanu was arrested in Kenya or possibly another location by Interpol on June 27, 2021, and deported to Nigeria, where he is expected to face trial.
Kanu's brother claimed that Kenyan authorities had detained him. Kenyan High Commissioner Wilfred Machage disproves this claim, claiming that Kenyan authorities were not involved in the arrest and challenging anyone to present evidence to the contrary. When the BBC attempted to obtain Interpol's Abuja office information, the latter did not return calls. 
Kanu's arrest has outraged Biafran separatists and other Nigerians who support his cause. The arrest was described as "illegal abduction and international gangsterism" by the World Igbo Congress (WIC). [56] Following his arrest, questions were raised about "Kanu's disregard for the Nigerian constitution" in fleeing bail in 2017. Kanu told the presiding judge during his arraignment in court on June 29, 2021, says he was forced to quit Nigeria by the Nigerian military in 2017.
Frequently Asked Questions (F.A.Q) About Nnamdi Kanu
1. What is Nnamdi Knau Instagram's Handle?
You can Follow Nnamdi Kanu on Instagram using this link https://www.instagram.com/mazinnamdikanu/
2. What is Nnamdi Knau Twitter's Handle?
You can follow Nnamdi Kanu on Twitter @ https://twitter.com/mazinnamdikanu
3. Does Nnamdi Kanu had a Child?
4. Who is Nnamdi Kanu wife?
Nnamdi kanu's wife is Uchechi Okwu Kanu.
5. Who is the Father of Nnamdi Kanu?
Kanu's father's name is Eze Israel Okwu Kanu (JP), and his mother, Ugoeze Nnenne Kanu.
6. What is the meaning of IPOB?
IPOB means The Indigenous People of Biafra.
Controversies
The following is a list of Kanu's controversial utterances, all of which can be accessible on the internet:
1.Nnamdi Kanu made a podcast in 2016 on his radio Biafra saying that 99.9% of Igbo girls are prostitutes.
2. A video of Kanu was published in 2017 in which he made an open death threat against former Nigerian president Chief Olusegun Obasanjo. He warned a gathering of supporters at his residence that, Members of IPOB should remove Obasanjo and his bloodline if any damage comes to him. [58] This was in response to Obasanjo's statement at a rally in Abuja that "everything must be done" to put an end to IPOB.
3. Kanu promised IPOB members and his father's relatives shortly after his release that he would go to Aso Rock and dislodge the president's head, Major-General Muhammadu Buhari (retd).
4. Before his first visit to Nigeria, Nnamdi Kanu issued a call for Igbos to boycott 'Yoruba churches' and possibly attack 'Yoruba pastors' who visited the East. Pastor Kumuyi, the General Overseer of Deeper Life Ministries, was scheduled to visit the South East at the time. Fear caused the pastor's trip to the southeast to be canceled.
5. Kemi Omololu-Olunloyo, a Nigerian investigative journalist, claimed Nnamdi Kanu died in April 2020. On March 7, 2020, the Daily Post reported that Northern and Southern organizations and the Peace Accord Forum (PAF) believe Nnamdi Kanu is dead.
ALSO, READ Davido: Biography, relationship and Net worth (Latest)
References
1.https://nigerianfinder.com/nnamdi-kanu-biography/
2. https://en.wikipedia.org/wiki/Nnamdi_Kanu
3. https://buzznigeria.com/nnamdi-kanu-biography-wife-facts/
4.https://nigerianwiki.xyz/nnamdi-kanu-biography-activism-net-worth/
Josh Radnor Wife, Net Worth, Height, Age, Biography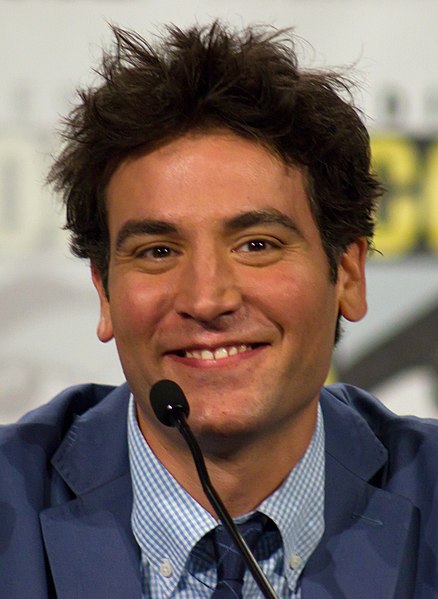 Josh Radnor Biography
Josh Radnor, an American actor, filmmaker, author, and musician was born on July 29, 1974. He is mostly known as the lead character, Ted Mosby in the Emmy Award-winning American sitcom How I Met Your Mother.
In 2002, his acting debut came in the remake of The Graduate, a 1967 American romantic comedy-drama.
Also In 2004, Radnor got featured along Neil Patrick Harish in the play The Paris Letter. With Happythankyoumoreplease; a 2010 comedy drama film, he made his directorial debut. A second one Liberal Arts followed up and was aired in January, 2012. In 2013, Radnor got casted with Broadway Production play, Disgraced.
---
Josh Radnor Profile Summary
Full name: Joshua Thomas Radnor
Date of birth: July 29,1974
Age: 47 years (as of 2021)
Birthplace: Columbus, Ohio, U. S. A
Occupation: Actor, Musician, Director, Producer
Education: Kenyon College (BA), New York University (MFA)
Mother: Carol Radnor (née Hirsch)
Father: Alan Radnor
Siblings: Melanie Radnor Silverman, Joanna Radnor Vilensky
Religion: Judaism
Star sign: Leo
Height:5'11¹4"(1.81m) in meters
Height in cm: 181cm
Height in feet inches: 6 feet 0 inches(6'0")
Weight in kg: 75kg
Weight in pounds: 165lbs
Eye color: Brown
Hair Color: Brown
Nationality: American
Ethnicity: White
Net Worth: $20 million
---
Early life And Educational Background
Josh Radnor was born in Columbus, Ohio and grew up in Bexley, Ohio. His father Alan Radnor is a medical malpractice lawyer, while his mother Carol Radnor is a high school guidance counselor. He has two sisters: Melanie Radnor Silverman and Joanna Radnor Vilensky.
He got raised in a Jewish family and attended the Orthodox Jewish day school Columbus Torah Academy, then proceeded to Bexley High school.
He graduated from Kenyon College in 1996 with a Bachelor of Arts in drama.
Fueled by his passion for the theaters, he received an award from his school's drama department: Paul Newman Award in 1995. Radnor went on to bag his Master of Fine Arts degree in acting from New York University. As a devoted Judaist, he partook in an experience program in Tzfat (pronounced as safed) in 1997, with LivnotU'Lehibanot.
Josh Radnor Career
Josh Radnor made his first acting debut in 2002 in a stage remake of The Graduate; after replacing Jason Biggs and starring alongside Alicia Silverstonec and Kathleen Turner.
He starred with Neil Patrick in 2004's The Paris Letter before starring in his biggest role till present How I Met Your Mother(2005-2014).
In the play Finks, written by Joe Guilford and directed by Charlie Stratton, Radnor starred opposite American Actress Jennifer Westfeldt.
His first trial at directing was in 2010 with the film Happy thank you more please where he had the honor of writing and starring in. On his second one Liberal Arts, he starred alongside Elizabeth Olsen which premiered on 22nd January, 2012. In 2013, he was cast with Broadway Production play Disgraced.
Josh Radnor went into music in 2016. He confirmed being in a band with an Australian musician Ben Lee. Radnor and Lee their debut album was released on November 10, 2017. He is expected to direct The Leaves, a sci-fi thriller film.
Filmography
Film
Not another Teen Movie (2001)
The Negotiating Table (2008)
Happythankyoumoreplease (2010)
Liberal Arts (2012)
Afternoon Delight (2013)
The Galapagos Affair: Satan came to Eden
The Seeker (2016)
Social Animals (2018)
Television
Welcome to New York (2000)
Off Center (2001)
Law & Order (2002)
The Court (2002)
ER (2003)
Six Feet Under (2003)
Miss Match (2003)
Grey's Anatomy (2018)
Hunters (2020-present)
Centaurworld (2021)
Music Videos
"Let Me Be Your Girl" -2016
Stage
The Graduate (2002)
The Paris Letter (2004)
She Loves Me (2011)
Disgraced (2014-2015)
The Babylon Line (2016)
Little Shop of Horrors (2018)
Awards And Nominations
Josh Radnor was nominated in 2010 for Happythankyoumoreplease by Sundance Film Festival.
Josh Radnor Age
Radnor was born on July 29, 1974. He is 48 years as of 2022.
Josh Radnor Height And Weight
He is 6 feet tall (1.83m) and weighs 75kg (165lbs).
Josh Radnor Net Worth
Josh has an estimated net worth of $20 million.
Josh Radnor Personal Life
Josh Radnor is single and straight. He has romantic links with a chain of actresses like: Lindsay Price, Julia Jones, Marissa Tomei and Minka Kelly. He is also a Cloud Cult fan.
Fun Facts About Josh Radnor
In his high school, he was the class president
He doesn't like watching television very much.
Josh and author John Greens were college mates
Josh has an allergy to dogs
He neither smokes nor drinks alcohol
Frequently Asked Questions About Josh Radnor
1.Josh Radnor wife
Radnor is unmarried and has no children as of now.
2.Josh Radnor Children
Josh has no known Children as of now.
3.Josh Radnor Partner
Josh Radnor is currently dating Minka Kelly. They started dating in 2016.
4.Josh Radnor Instagram
His handle is @joshradnor with  over 871k followers and 341 following.
5.Is Josh Radnor a Millionaire?
Yes, he is considered one as he is worth $20 million. Most of his wealth is a result of his appearance on How I Met Your Mother
6.Is Josh Radnor Related To Jimmy Fallon?
No, he is not related to Jimmy Fallon, the Tonight Show host. They just strikingly resemble.
ALSO, READ Henry Thomas Net Worth, Age, Eyes, Biography
Uju Okoli Father, Net Worth, Husband, Age, Biography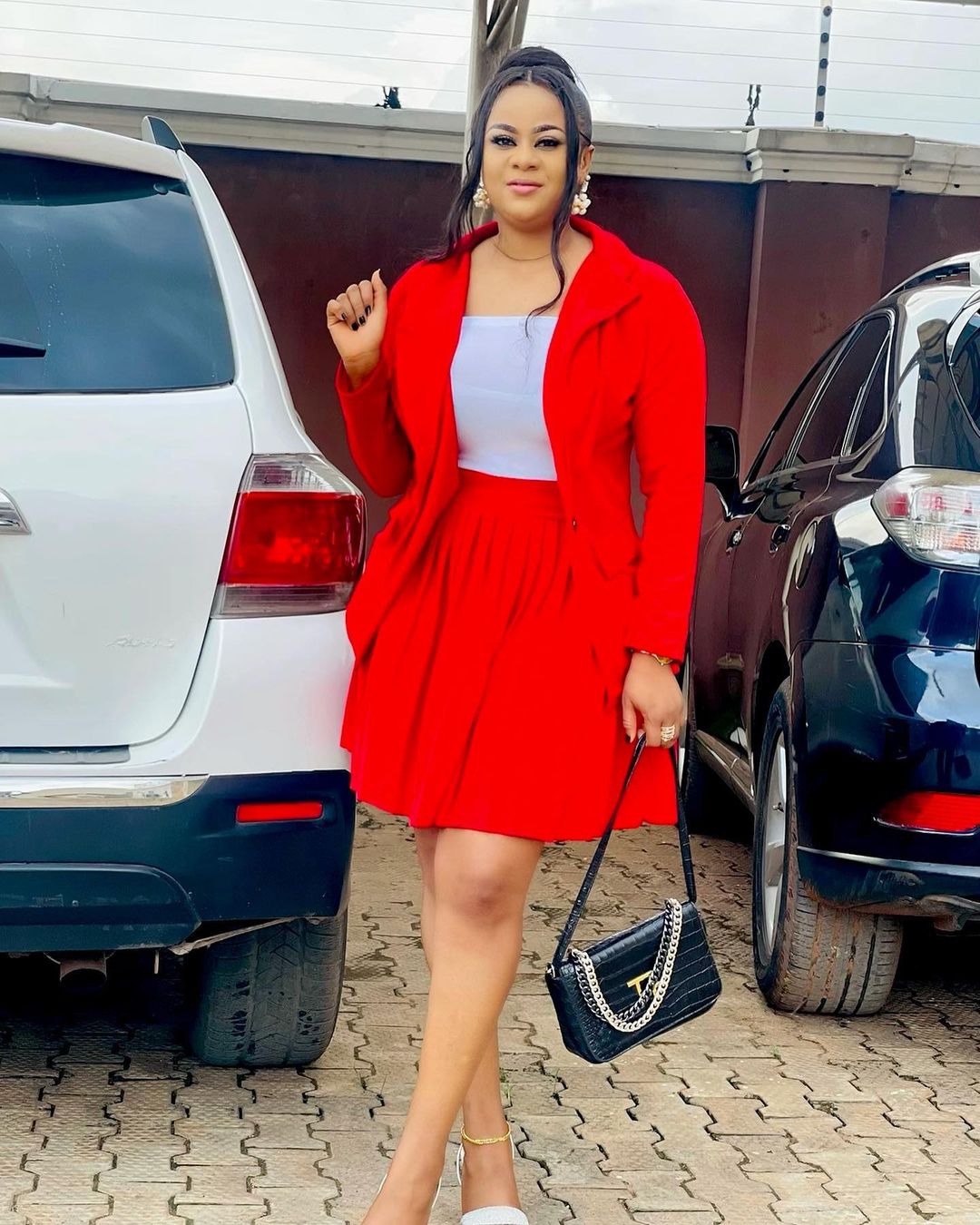 Uju Okoli Biography
Uju Okoli (Born 26th April 1983) is among the thriving actresses in the Nollywood industry. She is a talented and pretty actress who became famous after her role in the popular TV series "The Palace".
Prior to that time, she appeared in many minor roles way back in 2005. Uju Okoli is from Ideato North Local Government Area in Imo state.
Despite being a Nollywood actress, she is also a movie producer, media personality, and model.
---
Uju Okoli Profile Summary
Full Name: Uju Okoli
Date of Birth: 26th April 1983
Age: 38 as of 2022
Nationality: Nigeria
Education: Studied Mass Communication at Imo State University
Parents:  Ajie Okoli (mother)
Occupation: Film producer, and Acting.
Years Active: 2014 till date
Net Worth:  Approximately $400,000
---
Uju okolie's Early Life, Family and Educational Background
Uju Okoli was born on April 26th in 1986 into the Obi Okoli family. She Hails from Akokwa in Ideato North Local Government area in Imo state. Also Uju Okoli's father, Obi Okoli is a veteran Nollywood actor. Uji has six siblings.
She did her primary and secondary school in Imo State. She later acquired a bachelor's degree in Mass Communication from Imo State University.
Truths About Uju's Father and Family Members
Uju Okoli was born into the family of Mr. and Mrs. Okoli from Ideato North Local Government Area of Imo State. The beautiful actress is not the only child of her parents; she grew up alongside six siblings whom one is a movie actor by name Tony White Okoli.
There have been several intuitions that Uju is the daughter of the Nollywood actor Obi Okoli. Presently this rumor was discredited.
Obi Okoli Has No Blood Ties With Uju Okoli
Presently, we were made to understand that Uju Okoli is not really the daughter of Obi Okoli. This new finding also said that both of them bearing the same surname is just a coincidence, they're not blood related.
Also, we heard some claims that Obi comes from Anambra and not Imo, therefore, he cannot be the father of someone who hails from Imo State.
To clear the air, Tony came out on Instagram to revealed the truth. He claimed that Obi Okoli hail's from Nsukka while they are Imo State indigenes so he can't be their father. Tony went on to talk about his parents who he is obviously proud of.
Who is Uju's Real Father?
When Tony White shared his post about his real parents, he did talk more about their identities. Thus, their father's name is unknown and also his profession was not revealed. What we know is that he is a movie star.
ALSO, READ Uche Nancy Biography, Age, Husband, Family, Net Worth
Uju's Mother Goes By The Name Ajie Okoli
Uju Okoli's mum has been properly identified as Ajie Okoli. However, she lives a very private life. There is no much information about her. But she is known to be a devout Catholic and she brought up her children in the Christian way and Uju is believed to have learnt her moral conduct from Ajie.
Uju Okoli's Career
She came into the Nollywood industry in 2010. Though reports have it that she started acting at an early age in 2005, where she featured in the movie No More War.
She started acting  minor roles like every other actress did in movies, before she started featuring in lead roles. She has featured in many Nollywood movies with different famous movie stars like Yul Edochie, Mercy Johnson, Chiwetaku Agu, Peter Edochie, and her assumed father Obi Okoli. Some of her movies include Royal Tournament, The Palace, No More War, My Last Hope, etc.
Filmography
*Echoes of Love
*Another World
*Strange of Love
*Ring of Fate
*Barren Kingdom
*Feast of Blood
*Family of Enemies
*Royal Struggle
*Amazing Husband
*Designated Prince
*No More War
*The Lost Son 2
*Men on Hard Way
*My Last Hope
"Village Liars
*Strength of Love
*Sound of Ikoro
Awards and Nominations
Uju okoli have had many awards and normination as a result of her talent and acting skills. She has also been recognized for her contribution to the growth of the movie industry. One of the normination she has received is a nomination as the Most Promising Actress in Nigeria at the 2019 Africa Magic Viewers Choice Awards event.
Personal Life and Family
Report has it that Uju Okoli is married but she has not publicly said anything about her husband. She once posted pictures of her traditional marriage ceremony but she kept her husband away from the public.
Ada Akokwa as she is popularly known is among the actresses that has kept their marriage from the public.
Social Media Handle
Uju Okoli has a social media account. Where she has some updates about herself.
You can reach her on Facebook: https://www.facebook.com/public/Uju-Okoli and instagram.com/officialujuokoli/
Uju Okoli Net Worth
Uju Okoli as a talented actress has been able to amass wealth for herself. She has a net worth that is Presently estimated to be 170million naira ( $400,000)
Uju Okoli's Age
Uju Okoli's was born in 1983,she is 38 years old as of 2022
Frequently Asked Questions
1.How old is UJU?
She is 35 years old as of 2022. She is a famous talented actress in Nigeria.
2.Is UJU Okoli Nollywood actress married?
She often addresses herself as Ada Akokwa because of her personality. She is married, but has not revealed who her husband is.
3.Is UJU Okoli the daughter of Obi Okoli?
Rumours have it that she is his daughter, but recently her brother Tony posted on Instagram telling us they are not blood related. Mr Obi Okoli is from Anambra state while they are from Imo state so he is not Uju Okoli's father.
4.Are the parents of UJU Okoli still alive?
Yes both parents are alive and healthy.
ALSO, READ Uche Nancy Biography, Age, Husband, Family, Net Worth
Constance Nunes Net Worth, Age, Biography, Instagram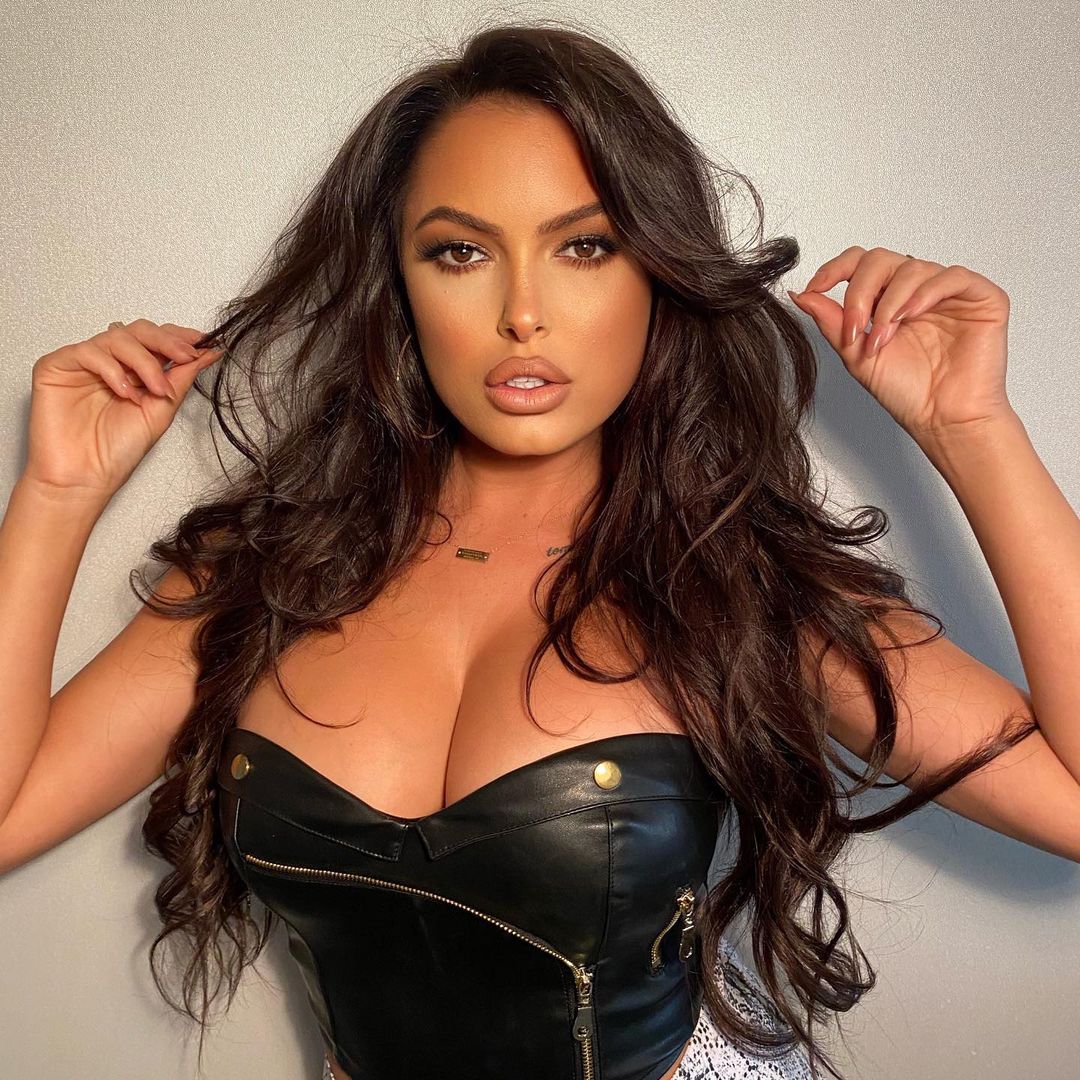 Constance Nunes Biography
Constance Nunes as an American reality TV star was born in 1989 in Los Angeles, California. She is also a mechanic and a model.
Presently, Nunes is a mechanic at Gotham Garage. Constance is best known for her role in the Netflix reality show car masters: Rust to Riches, where she appeared in nine episodes.
---
Constance Nunes Profile Summary
Name: Constance Nunes
Date of Birth: 17th November 1989
Age: 32 years (as of 2021)
Place of birth: Los Angeles, California
Zodiac Sign: Scorpio
Nationality: American
Sexuality: Straight
Father: Ernie Nunes
Mother: N/A
Spouse: Jared Toller
Religion: Christianity
Height In Feet: 5'7"
Weight In Pounds: 119-130lbs
Weight In Kilograms: 52
Net Worth: USD $2 million
Body Measurements In Inches: 34-26-34
Body Measurements In Centimeter: 86-66-86
Profession: Model, Mechanic and Reality TV star
Siblings: None
Website: Carsbysonstance.com
---
Constance Nunes Career
Constance began working with her father; on vehicles, when she was a child. She discovered her passion for automobiles from this experience.
At the age of 16, she built her first car; a Ford mustang (1965 model). She has modelled at different car events and has also worked with firms like Feral, Cosmetics, Wrangler, Jockey, Jlux Label, and Javanan magazine.
She has some movies to her credits like; Bring it on and Dodgeball where she did stunt work. She has also appeared in a number of musical videos. Constance Nunes has started her own car business, Cars by Constance which is known for cars customization and restoration.
She has established herself as one of the greatest female car mechanics in California having worked with brands like BMW, Audi, Acura, Ford.
Constance Nunes Personal/Family Life
Her father was an amateur racer and seasoned mechanic. She has not said much about her mother and has no siblings.
Constance got married to her long-term boyfriend, Jared Toller, an autophile and amateur racer on 9th February,2019 in Peru, California. They first met at a friend's get together and dated for 8 years.
Constance Nunes Age
Constance Nunes is 32 years as of 2022. Her birthday was celebrated on 17th November, 2021
Constance Nunes Net Worth
She is believed to be worth $2 million. Modelling, car mechanic, Instagram influencing are her major sources of income.
Frequently Asked Questions
1.Is Constance Nunes Still Married?
No! The couple divorced in June,2020
2.Constance Nunes Siblings
She has no known siblings
3.How Old Is Constance Nunes?
She is 32 years old as of 2021
4.What Is Constance Nunes Social Media Account?
She is presently on Facebook, Instagram and Facebook
Her Instagram handle is @constanxe-nunes
5.What Is Constance Nunes Ethnicity?
She is white (Caucasian)
6.What Is Constance Nunes Hair Color?
Her hair is Black
7.Does Constance Nunes have Tattoos?
Yes, she has on her arms
8.What Is Constance Nunes Eye Color?
She has Dark brown eyes
9.Where Was Constance Nunes Born?
She was born in Portugal
10.Is Constance Nunes a Real Mechanic?
She is a mechanic with 15 years of experience in the automotive industry.
Fun Facts About Constance Nunes
She owns a 1964.5 mustang which she calls "babystang".
She builds cars for specialty shops
She is vastly experienced with cars
She is terrible at selfies
Her ideal date is at the drag race
She is a big influencer on social media
She got into cars because of the experiences she has with her dad
She has Gigs for a super bowl commercial
Men stalk her page, vying for her attention
She spends most of her time under a car
ALSO, READ Molly Burnett Age, Movies, Net Worth, Biography
Emma Samms net worth and biography