Originally posted 2022-12-17 20:38:22.
With the economy of things in the country currently, everyone is looking for a means to make more money or even start earning to support their family earnings.
Whether you are a stay-at-home mum, a student, a 9-5 worker, or a Fresh graduate who is looking to start a new business, this post is for you. This article will discover businesses you can start in Nigeria with little or almost no capital.
The cheapest Businesses you can start in Nigeria (both online and offline) include:
1. Oil Perfume Business:
The oil Perfume Business is a very lucrative business in Nigeria, especially if you are a student or stay-at-home mum. You can start an oil Perfume business with as low as #10,000. Oil perfume sells more because it is very affordable to everyone, it sells for as low as #500 per bottle.
To start an oil perfume business, you should first find an oil perfume wholesaler, buy at least a dozen or two dozens, and resell the perfumes at a retail price. You can even advertise your business on your social media platform. For example, if you buy a dozen of 1ml oil perfumes at #4,500, and sell them at a retail price of #500 each, you will make a profit of #1,500. Now imagine selling more than 3 dozen.
2. Become a thrift vendor:
You can start selling second-hand clothes (Okrika) with a capital as low as #20,000 – #50,000. Here is how it works, you can go to any local market around you (this will be even more profitable for people who live in places like Lagos, Onitsha, and Aba), buy first-grade second-hand clothes in bale's, and resell it.
You can make even more profit from it when you improve the clothes quality by washing, ironing and packaging them to make them look more appealing.
3. POS business: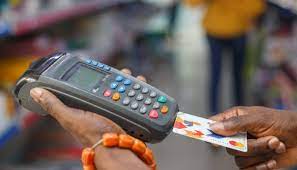 This business is very profitable especially if you live in a place where banks are not many. You can get a POS machine from your bank, activate online banking, and start handling electronic payments for people.
Apart from charging people to withdraw or deposit funds, you can also pay bills like(BEDC/PHCN bills, airtime, GoTv, star times, DSTV, e t.c) for people through your POS.
4. Small Scale Farming:
As we know, agriculture is one of the most lucrative businesses you can engage in Nigeria currently, it is very cheap to start, and you don't need to have any skills to begin. To begin, you will need to rent farmland if you have no, water, and either the crops or animals you want to rear.
Some branches of small-scale farming you can engage in are Cassava farming, snail rearing, poultry farming, horticulture, rice farming, fish farming, livestock farming, e.t.c.
5. Becoming a Food Vendor: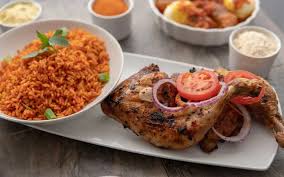 The catering industry in Nigeria is also flourishing at this moment. This business is for you if you are a good cook or better still if you attended a catering school.
You can start this business right from the kitchen in your home, all you need to know is how to successfully market yourself to get customers. You can start by making Small chops, cakes, and pastries, opening a little food shop near your home, offering catering services at events, you can also prepare noodles, bread & eggs(popularly known as mithai) by the roadside e.t.c.
6. Fashion Designing:
This is another very lucrative business in Nigeria that doesn't cost much to start. To begin this business you will need to have sewing or tailoring skills, a sewing or knitting machine, tapes, pins, and other sewing accessories. You can offer your fashion designing services in Ankara sewing, making of wedding gowns and suits, beads, and bag making. It will also be an added advantage to you if you know how to brand clothes.
7. Start offering Laundry services:
This is a profitable business that you can start with little or no capital from the comfort of your home. To begin this business, you will need to identify the rich or well-to-do people in your community, approach them and offer your services. It will take time for you to build trust, but with determination, commitment, and hard work you will succeed in this business.
You can decide to charge them per article of clothing you wash and iron or per washing session if you do home service.
8. Sales of Mobile and Electronic accessories:
Sales of Mobile and electronic accessories like pouches, chargers, earphones, AirPods, USB cables, MPs, headphones, screen guards, e t.c is very lucrative in Nigeria and don't cost much to start.
You can start by buying them at lower prices from online marketplaces like Alibaba, Ali express, Konga, Jumia, e.t.c. You can decide to sell offline or re-sell as an affiliate on the platform. You can also repair phones and electronic accessories by the side.
9. Pure water/ Bottle water/Soft drink/ ice block production Business:
If there is anything we cannot do within Nigeria today is water. Starting a water Business is very lucrative and you can start with as low as #5,000 – #10,000. You can start by telling everyone around you that you sell cold water and drinks,  you could also meet those that hawk on the roadside, and tell them that you are willing to sell to them at lower prices.
If you have constant electricity, you can also venture into ice block production, this is also profitable as we know the condition of power supply in Nigeria. You can sell to those who hawk water and soft drinks on the roadside or any retailer who sells water and or drinks, and also people who need to keep whatever they sell cold.
10. Affiliate marketing:
Affiliate marketing is another very lucrative business in Nigeria that you can start with a little money. Affiliate marketing is simply convincing people to buy other people's products and getting a commission from the sale. Apart from online affiliate marketing, another good example of affiliate marketing is those people who sell Oriflame and Longrich products. You can start with as low as #10,000 – #20,000.
11. Mini Importation:
Mini Importation is simply importing goods from outside Nigeria and selling them to make a profit. Mini Importation is very lucrative, especially if you buy from online marketplaces like Ali express and Alibaba, as the sale at a very low price, apart from the shipping fee. To earn good money from mini Importation, make sure you are importing goods that are in very high demand in Nigeria.
12. Teaching:
Teaching or tutoring is also very lucrative, and you don't need much capital to start. Teaching doesn't necessarily mean you must be a classroom teacher. You can teach people any skill or talent you have for a fee. Apart from that, you can tutor kids whose parents want to do better academically in after-school lessons, all you need to have is to be knowledgeable in that subject, and have the thence to teach a kid. You can earn as much as #10,000 – #15,000 naira monthly just from tutoring.
Aside from from from this business, there are other businesses that you can start doing online with little or no capital involved. These businesses include:
13. Freelancing
14. Social media marketing
16.  Blogging
17.Forex trading e.t.c
What business can I start with 10k in Nigeria?
You can start businesses like Oil Perfume businesses, Pure water/drinks businesses, selling Small chops, selling second-hand clothes (Okrika) e.t.c.
What business can I start with 20k in Nigeria?
There are many businesses you can start with just #20k in Nigeria, some of them are:
Selling of Men's Underwear
Selling of beddings (bedsheets)
Selling of Popcorn
Selling of pastries and small chops
Snail farming
Poultry farming
Sales of Phone and mobile accessories
What Business can I start with 5k?
Businesses you can start with just #5,000 include:
Pure water/ bottle water Business
Liquid soap production
Meat pie production
Sales of second-hand clothes (Okrika)
Sells of recharge cards
Mini provision stores(kiosk)
Beans Pounder is used for making Akara and Moi-Moi
What is the Easiest Business To Start in Nigeria?
Starting a business is usually a very stressful and time-consuming process, but starting some businesses are easier to start than others, below are some businesses that you can easily start in Nigeria:
Sales of Frozen foods
Catering services
Repair of phones and sales of Mobile Accessories
Rental services (like chairs, tables, and canopies for the occasion)
Poultry farming
Small-scale Food processing (cassava mill)
Cheapest Businesses that sell fast in Nigeria
Water Business (pure water/ bottle water production)
Making of Fruit Juice
Fast food business (eatery)
Noodle selling (meshai)
Car wash
POS business
Branding business (branding of t-shirts, mugs, gifts, e.t.c)
Dry cleaning
What is the cheapest Business that can give me daily income in Nigeria?
There are lots of cheap businesses you can start in Nigeria, but not all of them can allow you to earn daily, but below are the top cheapest businesses that give you daily income in Nigeria:
Phone charging center
Game shop
Car wash shop
Betting center
POS business
Pure water Business
Laundry business
Okrika business
Phone repair business
Barbing salon/ hairdressing
Football viewing center
Charcoal business
Selling of recharge cards
No matter the size of your pocket, there is a business you can start to help augment your income, or give you extra money as a student, stay-at-home mum, or a fresh graduate. I hope you find this article very helpful.
ALSO, READ How to Make Money Online In Nigeria