Actors
Baba Ijesha Net Worth, Biography, case, movies, photos, wife
Originally posted 2021-08-10 18:20:04.
Baba Ijesha Biography
James Olarenwaju Omiyinka Popularly known as Baba Ijesha was born on October 8, 1972.  He is originally from Ile-Ife in Osun State, Nigeria.  Baba Ijesha is a movie producer and also an award-winning Nigerian Comedian.
He is well-known for his comedic roles in Yoruba films. Baba Ijesha has been a part of the entertainment industry for many years.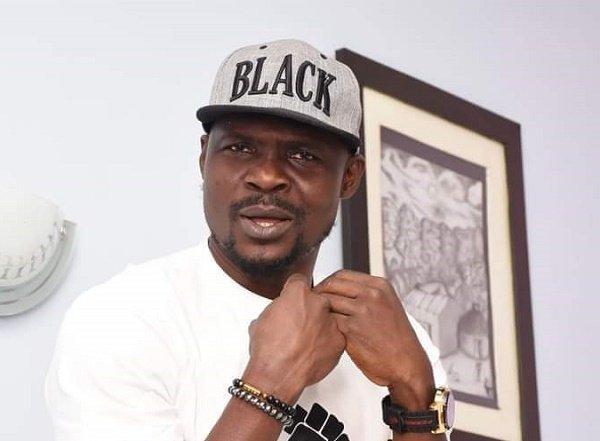 He got the name "Baba Ijesha"  because of his ability to impersonate an elderly, unintelligent man(he featured the role of an Ijesha Man). His arrival on the scene has had a significant impact on the face of comedy, particularly in the Yoruba film industry.
---
Baba Ijesa Profile Summary
Real Name: James Olarenwaju Omiyinka
Nick Name: Baba Ijesa
Spouse: Lanre Omiyinka
Date of Birth: October 8, 1972
Occupation(s):  Actor/Producer/Director
Religion: Christian
State Of Origin: Osun State
Nationality: Nigeria
Net Worth: $150,000-$250,000/
Years Active: 1985 Till Date
---
Baba Ijesha Comedy Career
James Olarenwaju aka Baba Ijesha unknowingly started his career when he was little. He started entertaining his classmates and friends when he was in primary school.  Baba Ijesha said he inherited the talent from His dad.
His Dad used to be a local champion comedian, and wherever he went, people couldn't stop laughing.  James said his father was a jokester. He began as an actor in the early 1980s, playing comedic roles, and after relocating to Lagos, it became a professional job.
Baba Ijesha Comedy Video
Pls, watch it here.
Baba Ijesha Parents
Baba Ijesha was born in Ile-Ife, Osun state, to Mr. and Mrs. Omiyinka.
Baba Ijesha Wife
Lover of Baba Ijesha usually asks questions like is Baba Ijesha Married? The answer is YES! Baba Ijesha got married on the 14tth of July 2012 to Lanre Omiyinka, a top manager at Samsung. Lanre is also a popular actress in the Yoruba Movie Industry, she is known for her role in Oro Ana (2005).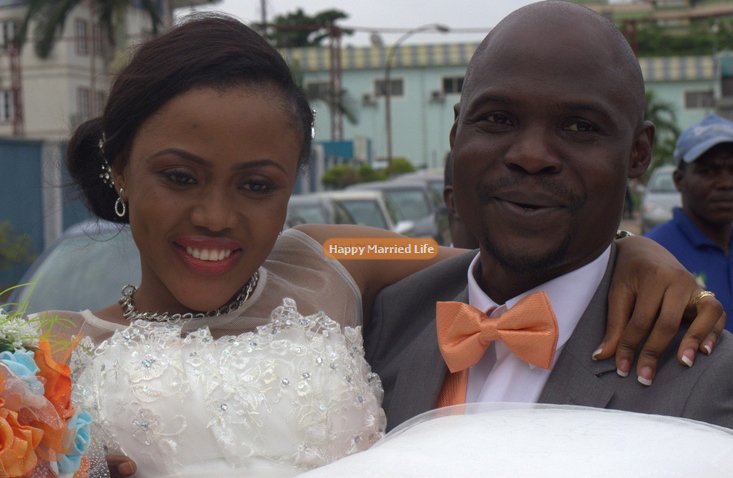 He did his white wedding at the Eko FM Multi-Purpose Hall, which is housed within the premises of LTV 8 in Ikeja, Lagos.
He started acting professionally in 1085 when he moved to Lagos. Although he began his acting career on a television soap opera, he rose to fame with Saheed Balogun's film 'Omo Orita.'
He has remained a force to be reckoned with in the Yoruba film industry ever since. He never saw what he was doing as something that would be profitable later on.
Baba Ijesha Movies
Omo Orita'
Arokan
Baba Masoko
Baba Mario
Afefe Ife
Adajo Owu
Gelede
Opolo
Sagba di were
Baba Kondison and lots More
Baba Ijesha Music
In 2016, he released a single titled 'Olongbo' as a singer.
Baba Ijesha Children
Olanrewaju Omiyinka, aka Baba Ijesha,  does not have a biological child.
Baba Ijesha Age
Baba Ijesha is 50years as of 2022.
Baba Ijesha Net Worth 
Baba Ijesha Net worth is estimated to be between $150,000 -$250,000
Controversies
Baba Ijesha Rape Confession Video
Baba Ijesha was accused of sexually assaulting a minor 7-year-old girl by the Nigerian actress and entertainer Damilola Adekoya, also known as Comedienne Princess, who revealed that she was the gatekeeper for the alleged victim.
According to Premium Times, the entertainer was arrested by the Lagos State police for allegedly assaulting a minor.
The controversy led to the issuance of a video CCTV, in which a photograph of Baba Ijesha was taken and begged forgiveness. The allegations spread in a short space of time and included several gbos from various angles, such as Iyabo Ojo, Tunde Ednut, Davido,  Tonto Dike, Yomi Fabiyi, and a wide range of others.
In a nutshell, he was arrested in April 2021 and bailed on the 17th of May 2021. His Condition Includes a N500k Bail Bond, a level 10 Officer, and a Sureties represented by one of his family members.
In July 2022, Justice Oluwatoyin Taiwo of the Ike Domestic Violence and Sexual Offenses, Court sentenced the Nollywood Actor, Baba Ijesa to yearsof Imprisonment Over Sexual Assult. [1]
Baba Ijesha Arrests
An Interview of Baba Ijesha
F.A.Q
1.How old is Baba Ijesha?
As of 2022 Baba Ijesha is 50 years
2. What is Bab Ijesha Real Name?
His real name is
3. Baba Ijesha Instagram
You can follow Baba Ijesha on Instagram @ babaijesha_official
4. Who is the wife of Baba Ijesha
Lanre Omiyinka
Other social media handles are:
Facebook: Baba Ijesha
YouTube: Kumokumo TV
 ALSO, READ Angel BBNaija Biography, Instagram, Age, Tattoos, and Net Worth